Eine Welt versunken in Dunkelheit und ein Held, der ohne Erinnerungen in einer Höhle erwacht. Link muss Ganon vom Thron stürzen, um Hyriule vor dem Bösen zu retten.
The Legend of Zelda
Das Zeldaspiel Breath of the Wild entwickelte Nintendo für Nintendo Switch und Wii U. Der Produktionsaufwand für das Spiel war enorm. Link erwacht ohne Erinnerungen in einem Schrein unter der Erde. Du flüchtest zuerst aus der Höhle, ohne Königreich und ohne Erinnerungen. Dafür benötigst du zuerst Ausrüstung und Waffen. Nachdem du das nötigste in der Höhle gefunden hast, kommst du ans Tageslicht.

Open World in Hyriule
Die Open World vom neuen Zeldaspiel ist riesig. Weite Ebenen, Wälder und Gebirge mit Vulkanen laden ein, von dir erkundet zu werden. Verlassene Tempel und schneebedeckte Felsen locken dich in dieser Welt.
Ganon herrscht
Nach deinem Aufbruch in die neue Welt begegnet dir ein alter Mann. Er warnt dich, dass der Bösewicht Ganon vor Hundert Jahren Hyrule ins Chaos stürzte. Überlebende haben sich in einigen Städten verschanzt. Links Aufgabe ist es, die Herrschaft des Bösen zu beenden.
Rückblenden
Die Geschichte von den Geschehnissen wird in Rückblenden erzählt. Die Vergangenheit von Zelda und Ganon wird aufgedeckt. Viele Geheimnisse warten darauf entdeckt zu werden.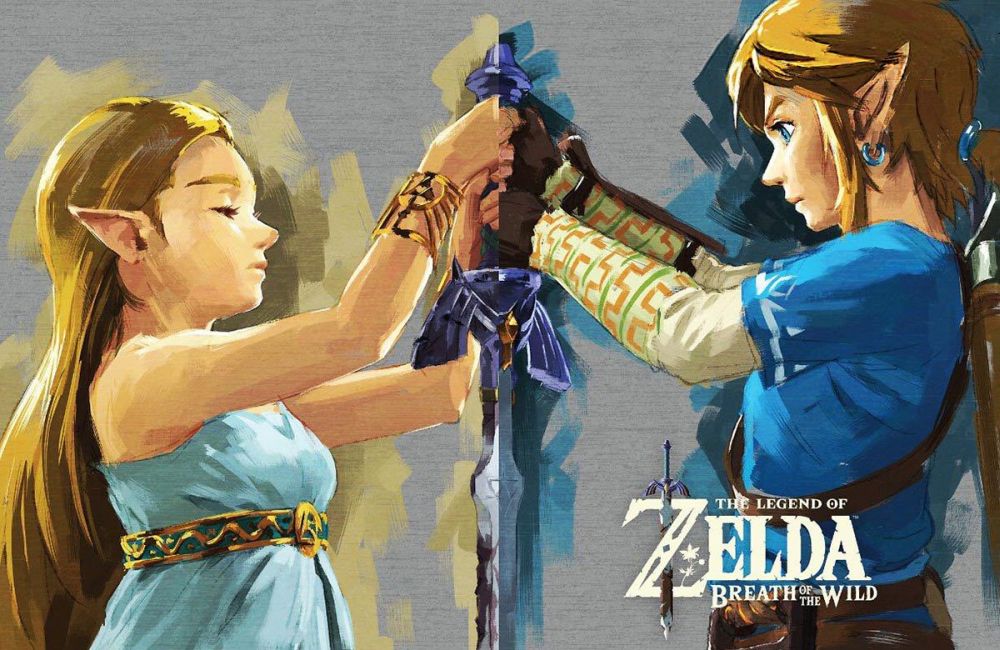 Die Quests
Damit du nicht ganz orientierungslos in einer riesigen Welt umherläufst, bekommst du relativ schnell deine erste Quest. Diese leiten dich in die richtige Richtung. Der Sheikah-Stein, den du am Anfang bekommst, zeigt dir deine Questorte an. Am Anfang befindest du dich auf einem Platteau, wo du ein Tutorial absolvierst. Danach steht dir die Welt offen. Du findestes jede Menge Nebenquests, Items, Geheimnisse und Feen.
Steuerungshilfen
Zur Unterstützung bekommst du im Spiel hin und wieder Steuerungshinweise, wenn es nötig wird. Tipps bekommst du in Dörfern und herumliegenden Büchern. Vieles lernst du aber auch selbst.
Wie groß ist die Welt?
Die Antwort ist einfach: riesig. Allein auf dem Startplateau verbringst du Stunden, bevor du auf die Welt "losgelassen" wirst. Du findest Sehenswürdigkeiten, Höhlen, Gegnerlager, Städte und Dörfer. Überall findest du kleine und große Rätsel.
Auf Kletterpartie
Du kannst auf deiner Entdeckungstour gehen. Um die Karte Stück für Stück aufzudecken kletterst du auf einen Turm oder erklimmst Turmwände. Zugleich dienen sie als Schnellreisepunkte und als Ausguck. Der Sheigah-Stein hat eine Fernglas-Funktion, mit der du Türme, Lager und andere Orte markieren kannst. Du hast die Möglichkeit sie selber auf der Karte zu markieren.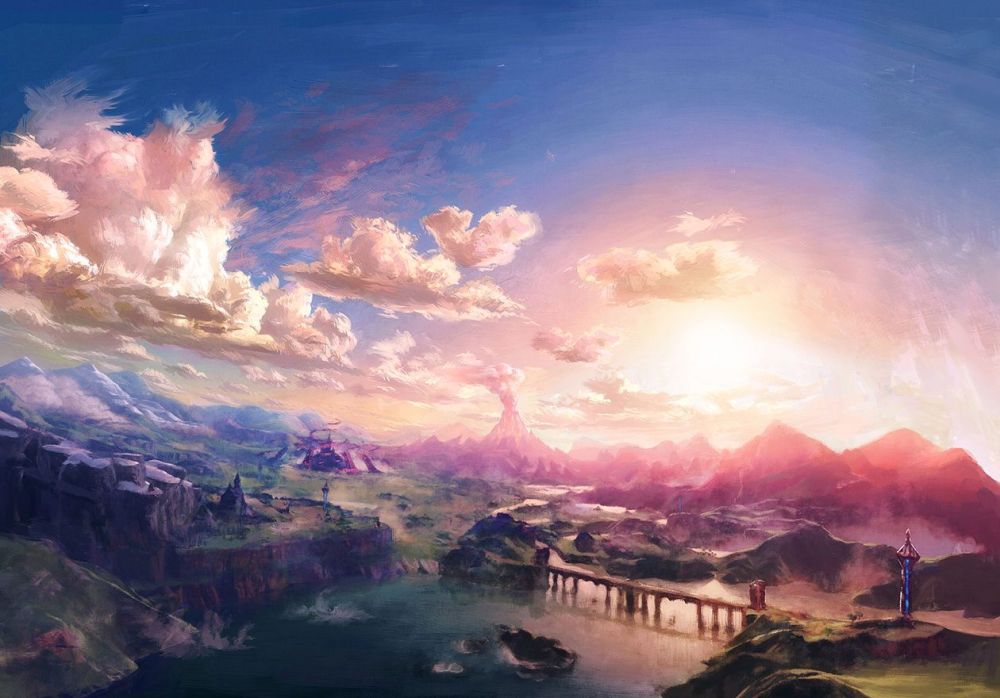 Wie reise ich?
Um voranzukommen kannst du zu Fuß alles erkunden, wirst aber durch eine Ausdaueranzeige begrenzt. Dann kann er auch nicht mehr angreifen, solange die Anzeige gesunken ist. Das kann beim hocklettern an Felsen und Gebäuden zu Problemen führen. Erleichterung geben andere Fortbewegungsmittel, die du im Laufe des Spiels bekommst. Ob mit Papierflieger, Segeltuch oder Pferd, du findest Möglichkeiten leichter von A nach B zu kommen. Besonders die Schnellreisepunkte sind ein Segen.
Schreine und Dungeons
In Schreinen findest du Herausforderungen und Rätsel. Du musst Wächter besiegen, Schalter umlegen oder andere Aufgaben erledigen. Für die Dungeons hast du keine Vorgabe der Reihenfolge. Einen Kompass musst du im Gegensatz zu früheren Teilen nicht suchen. Du bekommst sofort eine Karte angezeigt.
Belohnungen
Hast du die Dungeons abgeschlossen, bekommst du am Ende keine Spezialitems, sondern Boni, mit denen zum Beispiel deine Lebensleiste gesteigert wird.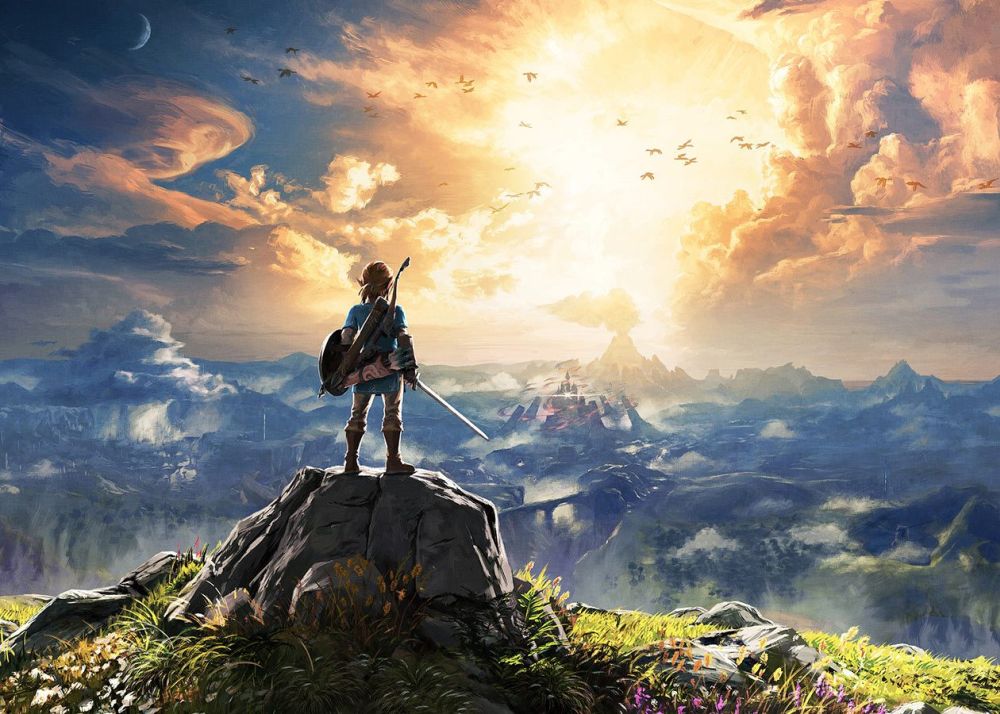 Kämpfe
Für die Kämpfe kannst du so gut wie alles verwenden. Von der Pfanne bis zum Zauberstab und klassischen Schwert steht dir alles zur Verfügung. Leider ist das Waffeninventar etwas klein ausgefallen. Dazu kommt, dass die Waffen, die du verwendest, regelmäßig abnutzen. Trotzdem mangelt es nie an Waffennachschub.
Fazit
The Legend of Zelda präsentiert sich einfach überragend. Eine riesige Open World, spannende Geschichten und ein solides Kampfsystem machen dieses Spiel zu einem einzigen großen Abenteuer. Was wünscht man sich mehr? Selbst Rätselfreunde werden bedient und eine Menge Spaß wartet auf jeden Spieler. Dieses Spiel ist einfach ein Muss!