Die Truppen der Baroness MadHead haben das Hauptquartier der HELMET Force zerstört. Mit ihren mechanischen Schergen will sie die Welt erobern. Schaffst du es, sie aufzuhalten?
H.E.L.M.E.T. Force – Rise of the Machines!
Im Spiel H.E.L.M.E.T. Force – Rise of the Machines! sind Major Campbell und sein Gefährte Al Venus, die einzigen Mitarbeiter, die noch übrig sind. Ihr Ziel ist es, in die MadHead-Festung des Schicksals einzudringen, und die Teamkollegen zu retten und damit den Frieden in die Welt zurückzubringen.
Viele Gefahren erwarten dich in dem Spiel. Untergründe, Türme, Fabriken und Labors und fallen aller Art ausgestattet und vielen gefährlichen Maschinen, stellen sich dir in den Weg. Alle werden von der Baronin ausgesandt, um die Helden aufzuhalten.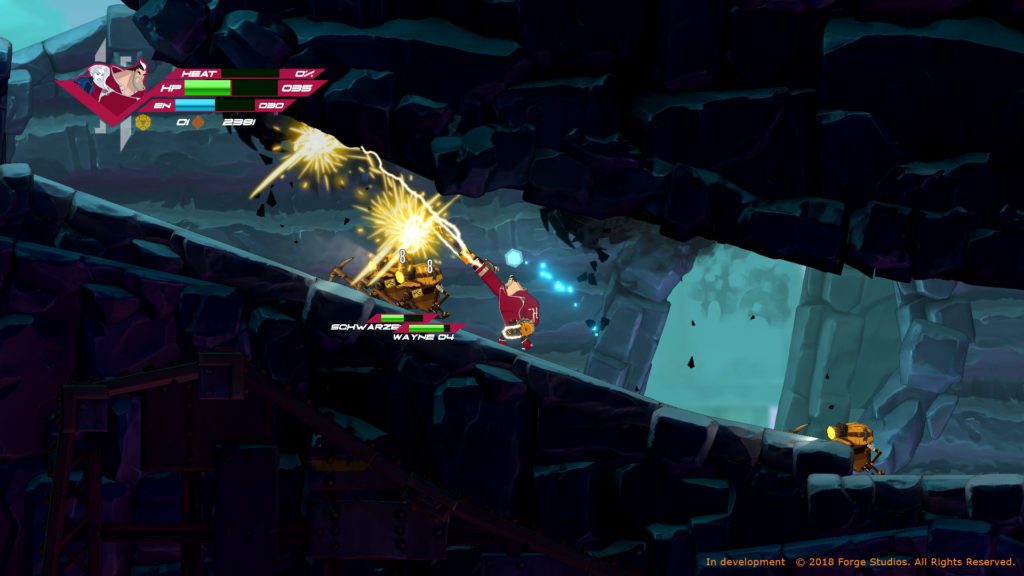 Das Spiel wird für PC und Konsolen entwickelt. Es hat einzigartige visuelle Effekte, mit Grafiken und dynamischer Beleuchtung. Es ist eine lustige und epische Reise, mit farbenfrohen Charakteren, einem überzeugenden Kampf- und Ausrüstungssystem. Dazu kommt ein Hauch von Metroidvana.
Entwickler des Spiels sind die Forge Studios.