Du befindest dich auf dem Planeten Auriga. Hier gibt die verschiedenstenund verrücktesten Leute.du verkörpert keinen Helden, sondern eine Mischung aus neurotischen Exzentrikern. dass wir präsentiert sich Pixel Grafikunterziehen ist simpel: zu überleben. Deine Helden machen eine Bruchlandung und finden sich in einem Dungeon wieder. Du musst mit dem Antriebskristall deines Raumschiffs 12 Stockwerke hinauf.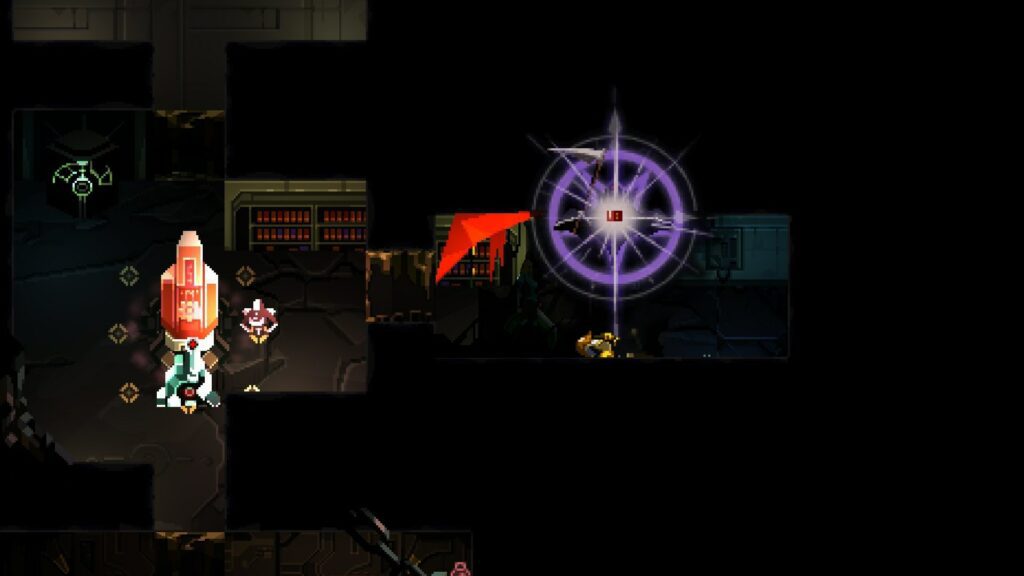 Der Entwickler des Spiels ist Amplitude, der jedoch an der einen oder anderen Stelle durchaus mehr hätte machen können. Jeder Held soll eine andere Fraktion angehören. Manche waren vor dem Absturzwärter und andere Gefangene. Die Perspektive im Spiel ist komplett von oben und du arbeitest dich von Raum zu Raum durch die Etagen.
Von den 18 zur Verfügung stehenden Helden willst du 2 für deine Mission aus. je nach Auswahl willst du eine taktische Entscheidung. Wenn du nur Kämpfer hast, bekommst du Probleme, wenn du einen Ingenieur benötigst. deine 2 Leute können später bis zu 4 aufgestockt werden. innerhalb des Stadions rekrutierst du weitere Charaktere. Bleiben Sie für mehr als 3 Stockwerke am Lebenschaltest du sie für die Charakterauswahl frei.
Das Problem mit dem Spiel: du stirbst dann schon ziemlich häufig. Da du keine große Einführung bekommst, lernst du vor allem dadurch. Das steigert den Schwierigkeitsgrad des Spiels enorm. In den Ebenen des Datenschutz sind verschiedene Kreaturen angesiedelt.die Räume sind zufallsgeneriert. Manchmal findest du einen Schatz oder eine Armee von Kreaturen, denen du den Garaus machen musst oder die dir ans Leder geht. So wird spielt der Glücksfaktor eine große Rolle.
Interagieren kannst du nur mit Händlern oder Helden. weitere Möglichkeiten gibt es in dieser Hinsicht nicht. Du steuerst deine Helden nicht direkt, sondern klickst auf Objekte, mit denen sie in Interaktion treten sollen. in den Kampf stürzen sich deine Charaktere von ganz alleine.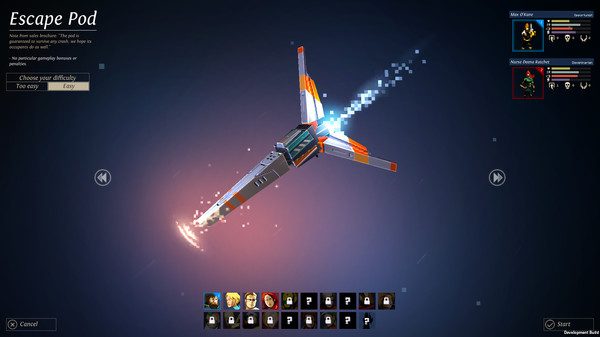 öffnest du einen Raum, ist dieser finster und unbeleuchtet. Mit einem Energiekristall kannst ihn erleuchten. Das kostet Dust. Dust ist eine von 4 Ressourcen in dem Spiel. bewegt sich der Held in einen neuen Raum können in der dunklen Ecke Gegnerwellen spawnen.ihr Ziel ist es, deinen Kristall zu zerstören. das Spiel bietet keine Speicherstände. Wer gestorben ist, bleibt tot.Fehler werden hier nicht verziehen. In erleuchteten Räumen kann zu Geschütztürme, Tretminen und andere fallen für deine Feinde positionieren. Dafür benötigst du die besagte Industrie, die du mit Forschungspunkten verbessern bzw. freischalten kannst. Nahrung hilft deinen Helden, aufzuleveln. Je nach Rohstoffmodulen bekommst du den jeweiligen Räumen Ressourcen geliefert. das Problem mit dem Spiel an sich ist die Knappheit der Ressourcen und die Gegner wählen, die sie entgegenstehen. es wirkt wie eine Mischung aus Strategiespiel und Rollenspiel.
Fazit
Dungeon of the Endless ist kein leichtes Spiel. Die Entwickler kombinierten Strategie Rollenspiel miteinander und sorgen so für ein interessantes Spielerlebnis. Das Spiel entwickelt ein Spielfluss, der dich an ein Strategie gegen die Monsterhorden basteln ist. Wer nicht frostresistent ist, sollte lieber die Finger von dem Spiel lassen, denn Frustpotenzial bietet es zur Genüge. Wen das nicht stört, dem sei das Spiel sehr ans Herz gelegt.