Barkhan ist ein interplanetisches Echtzeit-Strategiegame von Indie-Entwickler Glyph Worlds. Du reist zu einem fernen Wüstenplaneten und übernimmst das Kommando über einen von drei Clans, die in einen endlosen Konflikt um die Kontrolle über die seltenen Mineralien verwickelt sind. Sie finden sich über der Oberfläche des Planeten verstreut.
Dune lässt mit Barkhan grüßen
Barkhan ist von den Klassikern inspiriert und ist eine große Hommage an legendäre Spiele wie Dune II: The Building of a Dynasty und Dune 2000. Beides waren Genre-definierende Titel, die in den kommenden Jahren den Standard für andere Echtzeit-Strategiespiele setzten. Barkhan zielt darauf ab, ein Erlebnis zu liefern, das an diese goldene Ära von RTS erinnert, mit einem modernen Twist. Erkunde eine Welt in wunderschönem 3D, baue und erweitere deine Basis, trainiere und bereite deine Armeen vor und kämpfe auf dem Schlachtfeld, um deine Feinde zu besiegen. Aber seien Sie vorsichtig, unter dem Sand verbergen sich mehr als nur ein paar Überraschungen.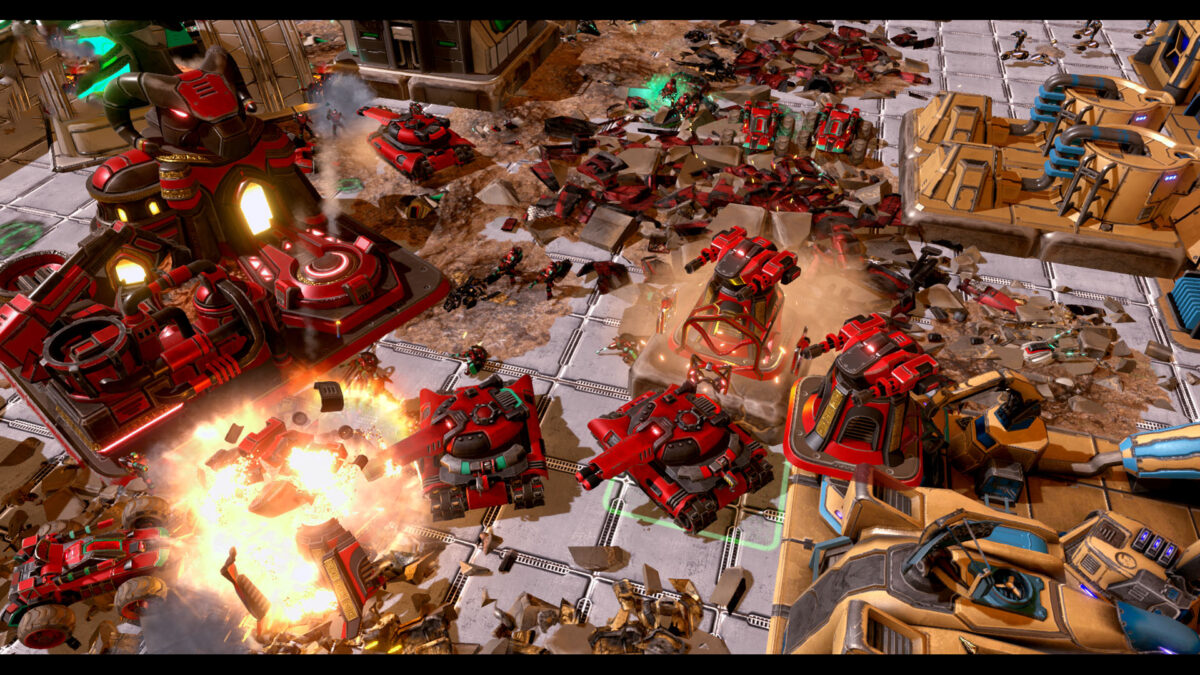 Die Kriegsparteien
Wähle weise, denn jede dieser Kriegsparteien hat einzigartige Stärken und Schwächen. In wahrer klassischer RTS-Manier musst du je nach deiner Wahl deinen Spielstil anpassen und entsprechend strategisch vorgehen! Solltest du mit dem Clan der Macht gehen und dich auf schwer gepanzerte Fahrzeuge verlassen? Übernimmst du das Ruder des Clans von Will und verlässt dich auf ihre Geschwindigkeit und Präzision? Oder solltest du die die Legionen des Trickery-Clans anführen und dich auf deine Hightech-Lösungen und Stealth-Technologie verlassen?
Features
Erfahre ein klassisches RTS-Erlebnis. Bilde riesige Armeen aus und setze sie ein. Ziehe in dynamische Kämpfe. Wähle einen von drei unverwechselbaren Clans mit einzigartigen Vorteilen und Fähigkeiten. Erfahre einen vollwertigen Story-Modus. Spiele alleine oder mit Freunden!
Weiter geht es zum Artikel über Glyph Worlds
Hier geht es zur Steam-Seite von Barkham