198X stammt von den Hi-Bit Studios. Es zeigt die Pixelspieler der 1980er Jahre. Am Sound wirkte Yuzo Koshiro mit. Das Spiel wurde mit einer Crowdfunding-Maßnahme finanziert. Das Spiel punktet mit wunderschön gestalteten Zwischensequenzen und einer musikalischen Atmosphäre, die sie untermalen.
Der Protagonist des Spiels ist Kid, der die Straßen von Suburbia durchstreift. Die Musik verschafft dem Spiel eine Retro-Melancholie. Kid geht an Reihenhäusern vorbei und betritt eine örtliche Spielhalle. Es vermittelt das Leben eines Teenagers der 1980er-Jahre.
Das Spiel hat eine Spielzeit von 2 Stunden, in denen sich fünf fiktive Arcade-Spiele verbergen. Damit präsentiert 198X einen Querschnitt der Arade-Games der 1980er. "Beating Heart" präsentiert sich als Hommage wie Final Fight. In "Out of the Void" gehts um Side-Scrolling-Shooting im Weltraum. "The Runaway" schickt dich in einen Dungeon und der Ninja-Actions-Scroller "Shadowplay" maneuvriert dich in den Kampf.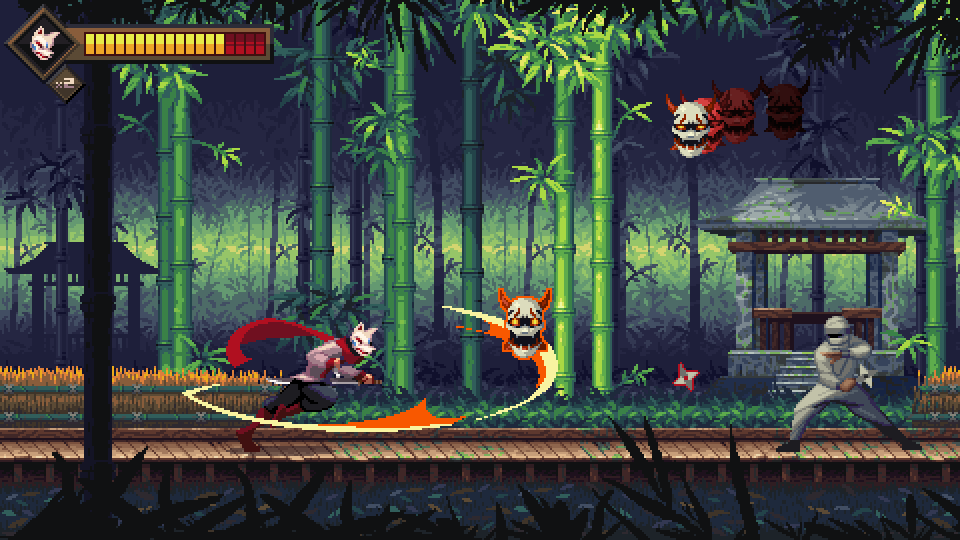 Fazit
Die Hi-Bit-Studios liefern ein Spiel, das dich auf eine Gaming-Zeitreise mitnimmt. Viel Tiefgang hat das Spiel nicht, dafür präsentiert es aber einen schönen Querschnitt der alten Games. Sound und Grafik schaffen ein atmosphärisches Spiel mit einer hervorragenden Pixelgrafik. Leider gestaltet sich die Spielzeit recht kurz, trotzdem ein nettes kleines Pixelgame.