Bei World of Tanks heizt du den Gegnern gehörig ein. Auf einem Gebiet von einem Quadratkilometer machst du dem Gegner die Hölle heiß.
World of Tanks
World of Tanks ist ein Free2Play-Spiel, welches du über den PlayStation Store herunterladen kannst. Das Spiel verbindet sich mit deinem PSN-Konto. Leider lassen sich keine Konten aus einer anderen Version übertragen. Für PC ist das Spiel ebenfalls verfügbar. Insgesamt stehen über 500 Kriegsmaschinen zur Verfügung, die aus der Mitte des 20. Jahrhunderts stammen. Bekannt ist das Spiel auch unter dem Titel World of Tanks.

Gewichtige Tanks
Das Spiel selbst nimmt 41 Gigabyte ein. Das Tutorial und der Multiplayer können währenddessen schon genutzt werden. Dafür muss 1/4 der Daten heruntergeladen sein. Der Startbildschirm ist eine Garage, von der aus du deine Panzer auswählen und verbessern kannst. Dort kaufst du Munition oder erforschst neue Tanks. Per Knopftdruck geht es ins Gefecht.
Das Matchmaking-System
Zwei Parteien werden aus den vorhandenen Spielern gebildet. Jede setzt sich aus sieben bis 15 Teammitgliedern zusammen. Deine Truppe kann aus Spähern, Jagdpanzer, Artillerie und anderen schweren Geschützen bestehen. Die Artillerie hat ihre Pluspunkte in der Entfernung, andere eignen sich zum Fallenstellen.
Gegen den Feind
Das Spielziel ist das besiegen des gegnerischen Teams bzw. des Gegners. Du musst innerhalb eines vorgegebenen Zeitlimits die feindliche Basis besetzen. Das Maximale Limit liegt bei 15 Minuten. Deinen Gegnern heizt du mit taktischem Geschick und Präzision ein. Während du dich mit dem rechten Stick umsiehst, drehst du zeitgleich den Geschützturm.
Auf der Suche nach Schwachstellen
Jeder Panzer hat eine andere Schwachstelle. Findest so so eine, leuchtet dein Fadenkreuz rot auf. Bei kritischen Treffern wird es orange. Bei gelb hast du beim Gegner weniger Chancen durch die dicke Panzerung zu schießen. Für Spieler mit Rot-Grün-Schwäche gibt es einen alternativen Farbmodus.
Teamwork
Im Spiel bist du auf Teamwork mit deinen Teammitgliedern angewiesen. Allein über das Schlachtfeld zu hetzen bringt dir höchstens eine Menge Schrott. Dich bringt nur Teamarbeit aus Spähen, Angreifen und Rückendeckung aus der Ferne weiter. Die Gefechte unterscheiden sich sehr voneinander.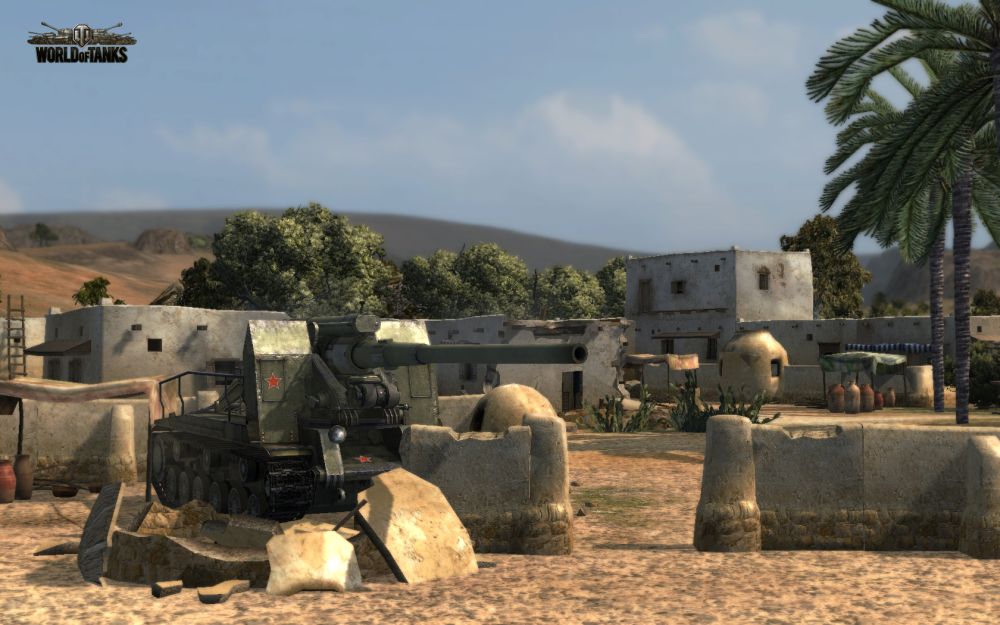 Karten und Panzer
Auf 22 Karten kannst du dich mit deinen Teamkameraden beweisen. 120 Panzer stehen für die Gefechte zur Verfügung. Du musst sie erforschen oder kaufen, indem du Erfahrungspunkte und Silbermünzen investierst. Die Erfahrungspunkte benötigst du, um die verschiedenen Techniken per Forschungsbaum freizuschalten. Jeder Panzer hat individuelle Stärken und Schwächen. Kaufst du einen Panzer, machst du das auf einem gesonderten Testgelände. Dafür stehen dir verschiedene Spielmodi zur Verfügung. Deine Panzer kannst du mit Paketen verbessern. Aufpowern lassen sich Feuerkraft, Geschwindigkeit oder Panzerung.
Die Grafik
Die Grafik von World of Tanks, sowie Objekte, Häuser und Felsen könnte besser sein. Was der Natur an Textur fehlt, bieten die Panzer umso mehr. Die Regeneffekte und Nachtkarten sind sehr gut dargestellt. Der Sound der Kanonen und Motoren sind hervorragend. Auf den Sprachchat kann verzichtet werden. Die Kommunikation funktioniert über das Ring Menü ohne Probleme.
Fazit
World of Panzer ist perfekt für Panzerfans. Mit der richtigen Kombination aus Taktik und Präzision hast du jede Menge Free2Play-Spaß. Grafik und Sound sind gut, könnten aber besser sein. Mit Erfahrungspunkten lassen sich eine ganze Menge Panzer freischalten. Bei diesem Spiel musst du auf Teamwork setzen. Alleingänge bringen dich nicht weit. Wenn du deinen Spaß im Geschosshagel von Panzern suchst, machst du mit dem Spiel nichts verkehrt.
Originally posted 2018-07-11 08:26:00.