Mega Man EXE: The Medal Operation war das einzige Arcade Game, das zur Mega Man Battle Network Reihe erschien. Es orientierte sich am fünften Teil.
Mega Man.EXE – The Medal Operation
Der japanische Name des Spiels ist ロックマンエグゼ ザ メダル オペレーション. Das Medaillen-Arcade-Game wurde 2005 in Japan veröffentlicht.
Die Spiele
Das Arcadespiel stellt ein Spielbrett dar, auf dem sich verscheidene Spielfelder befinden. Es gibt sechs Minispiele, Kampfspiele und ein Bonusspiel, wie zum Beispiel ein Angel-Minispiel. Am Bildschirm befinden sich drei Slots, die für verschiedene Abschnitte während des Spiels verwendet werden, um Entscheidungen zu treffen. Für das Treffen der Entscheidungen werden Medaillen in diese eingeworfen. Von der Wahl hängt der Weg des Spielers ab. Im Spiel lassen sich Medaillen oder Milchschokolade gewinnen.
Fazit
Japanische Arcadespiele sind eine Welt für sich. Interessant, dass in Japan immer noch Spielhallen mit diesen Geräten etabliert sind. In Deutschland ist dieses Spiel nicht zu bekommen.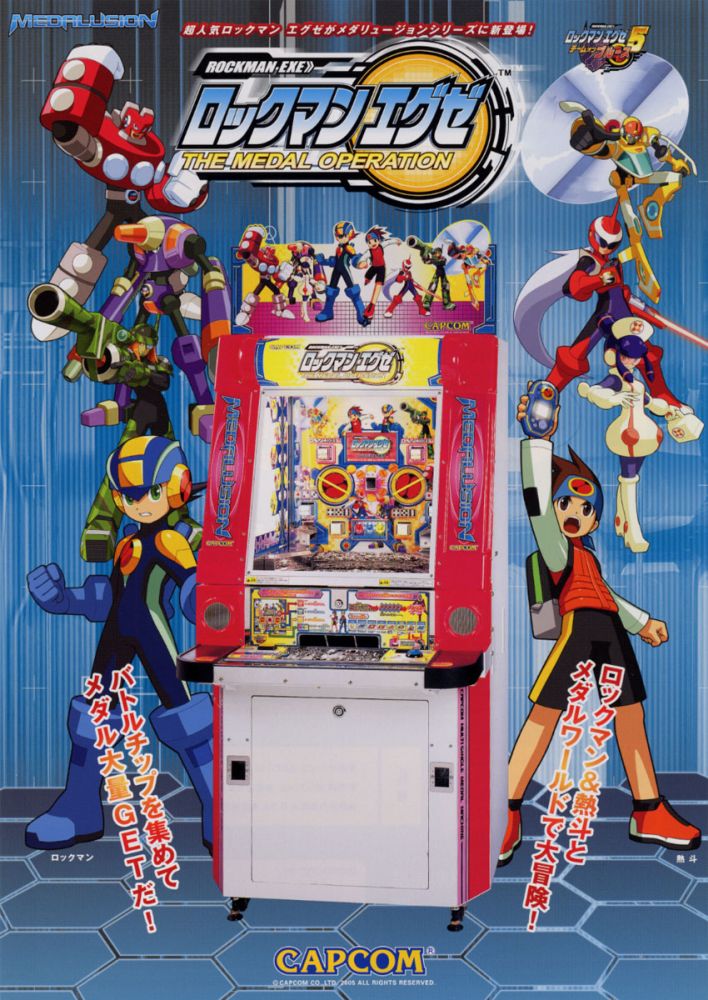 Originally posted 2018-04-03 08:22:00.