Bei Keep Talking and nobody explodes fordert eure Teamfähigkeit ab. Ihr müsst in Teamarbeit eine Bombe entschärfen.
Keep Talking and nobody explodes
Der Countdown der Bombe läuft tickt. Ein Spieler hat die Bombe auf dem Monitor vor sich und drückt auf die jeweiligen Bombenmodule. Der Mitspieler hat das Handbuch für die Bombenentschärfung vor sich und gibt dem Anderen Anweisungen. Beide Spieler übernehmen unterschiedliche Aufgaben und versuchen das gleiche Ziel zu erreichen.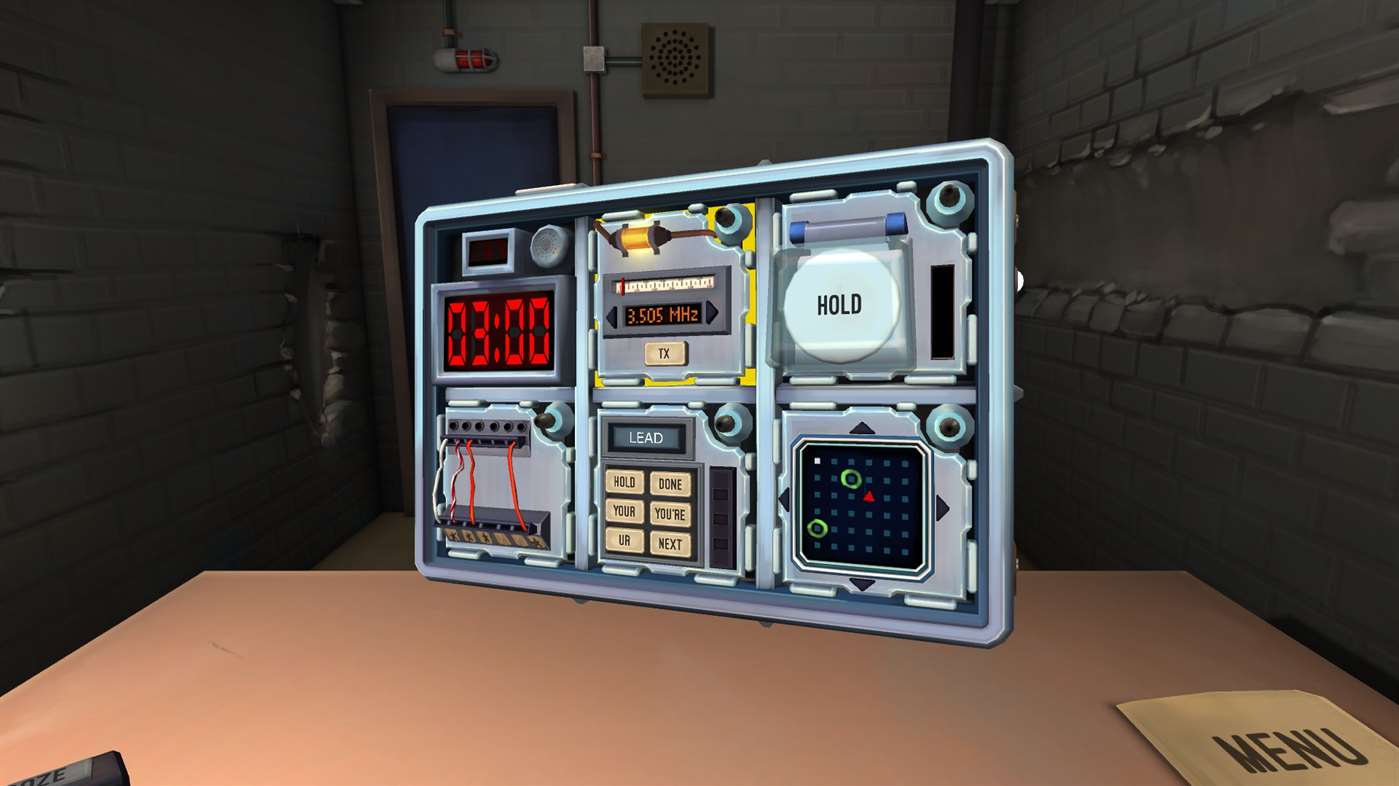 Spielmodi
Es gibt verschiedene unterschiedliche Spielmodi für Minispiele. Eine Variante ist die Klassische bei der es um das Durschneiden vom Kabel geht. Die andere Variante basiert zum Beispiel auf ein Frage-Antwort-Spielprinzip. Ihr müsst Passwörter knacken und Herausforderungen in verschiedenen Schwierigkeitsgraden bewältigen.
Die Bomben
32 Bomben können in der Kampagne entschärft werden. Dabei steigen Schwierigkeitsgrad, Umfang und Zeitdruck mit jedem Level an. Im Freeplay-Modus kannst du Optionen wie zum Beispiel Umfang, Modulzahl und Zeit variabel einstellen.
Fazit
An der einen oder anderen Stelle hätte das Spiel abwechslungsreicher sein können. Das Spiel ist sehr interessant gemacht und verspricht viel Spaß. Im Spiel sind einige knifflige Rätsel und Fallen, die ihr lösen müsst. Das Spielprinzip fordert viel Teamarbeit ab, hätte aber mehr hergeben können. Es ist kein Muss, aber nett für zwischendurch.
Originally posted 2018-08-22 15:02:00.