A Year of Rain lässt das Studio Daedalic auf neue Pfade wandern. Abseits von Point and Click Adventure entwickelt das Studio einen Strategie-Multiplayer. Studio Daedalic versucht die Echtzeit-Strategie wiederzubeleben.
A Year of Rain
Wer erinnert sich noch, an das alte Warcraft? Orks & Co. zogen als Heer in taktische Schlachten. Studio Daedalic versucht diese Zeiten wiederzubeleben. 3 Fraktionen stehen bei A Year of Rain zur Verfügung: die rastlosen Untoten, wilde Nomaden und das Haus Rupah. Dabei kann die Schlacht aus mehreren Perspektiven beobachtet werden. Story-Modus sind 3 Kampagnen vertreten, von denen jede aus 10 Missionen besteht. Ungefähr 6-10 Stunden Spielzeit lassen sich dabei einkalkulieren.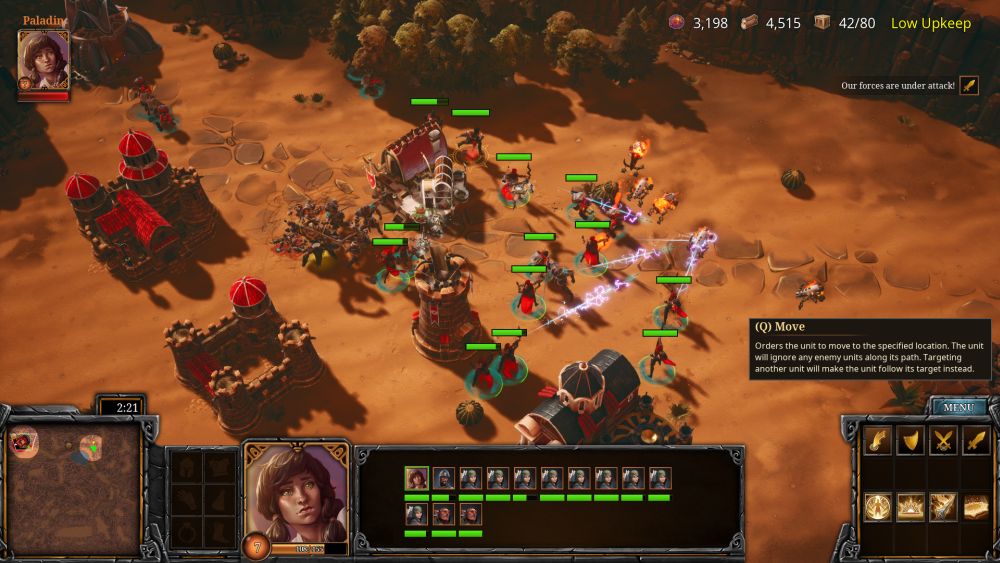 Das Gameplay besteht vor allem aus dem sammeln von Ressourcen, dem Ausbau der Basen und der Truppen. Wer die Warcraft-Spiele noch kennt oder Spellforce, befindet sich hier auf vertrautem Gebiet. Ressourcen stehen nicht sonderlich viele zur Verfügung. Anorium und Holz sind das einzige, was bei für den Ausbau benötigt werden. Mit den eigenen Truppen geht es dann Richtung Gegner. Bessere Fähigkeiten legt der Held an den Tag. Das Spiel Fokus ziert sich stark auf Koop-Modi. Für die Gefechte sind immer 2 Spieler notwendig. Wem der 2. menschliche Spieler fehlt, der bekommt einen KI-Partner.
Die Early-Access-Veröffentlichung ist im Oktober geplant. Das Finale Release sollte 2020 kommen.
Leider legte man die Weiterentwicklung erst einmal auf Eis. Das Spiel ist momentan nur im Early Access Spielbar. Das liegt daran, das Daedalic weltweit nur 5.000 Spieler erreichen konnte, von denen gerade mal 150 gleichzeitig online waren. Ausgebremst wird das Spiel durch die Kostenreduzierung. Es ist zwar spielbar, aber die Entwickler lassen ein P2P-System für die Spieler im Einsatz.
Weiter geht es zur Steam-Seite von A Year of Rain