Noel The Mortal Fate wurde von Kanawo entwickelt und ist ein hervorragendes Beispiel dafür, wie RPG Maker für ein interessantes und abwechslungsreiches Gameplay verwendet werden kann. 
Die Kapitel in Noel – The Mortal Fate
Das Spiel besteht bisher aus 7 Kapiteln. Die japanische Veröffentlichung läuft derzeit bis zur 11. Staffel. Jedes Kapitel ist kurz und dauert normalerweise höchstens 2 Stunden.
Noel Cerquetti
Noel the Mortal Fate erzählt die Geschichte von Noel Cerquetti, einem reichen Mädchen, das einen Großteil ihres Lebens damit verbrachte, wie ihre Eltern eine berühmte Pianistin zu werden. Dieser Traum wird jedoch während des jährlichen Wettbewerbs zerstört, der von Laplus, der Stadt, in der sie lebt, organisiert wird. Nachdem sie sich gedemütigt gefühlt hat, bringen eine Reihe von Umständen sie dazu, das Tabu zu brechen und einen Deal mit einem Teufel zu machen. Der Pakt läuft nicht so gut, wie sie es sich erhofft hatte, da sie in eine Situation gebracht wird, die sie dazu zwingt, ihre Gliedmaßen zu verlieren. Als sie den Tiefpunkt erreicht, beschreitet Noel einen neuen Weg der Rache an denen, die ihr an der Seite von Teufel Caron alles genommen haben, was sie hatte.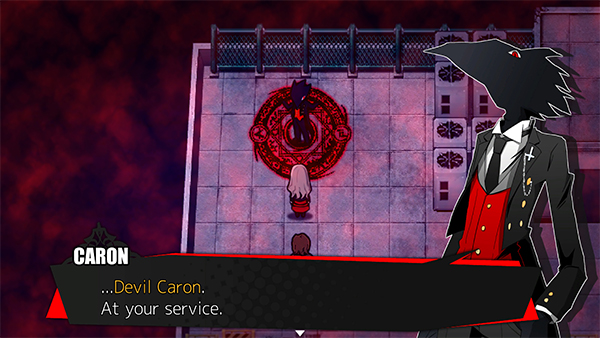 Noel das sterbliche Schicksal
Die Geschichte handelt davon, wie diese 15-Jährige mit ihren Umständen klarkommt und sich auf Rache konzentriert. Das Schreiben kann ein wenig unausgereift sein, wobei einige Handlungspunkte an mehreren Stellen auseinanderfallen. Abgesehen von der Logik weiß Noel the Mortal Fate, wie man die emotionalen Aspekte davon trifft. Es ist die Art von melodramatischem Story, die es versteht, Rache zwingend zu machen, ohne sich die Mühe zu machen, es vernünftig oder realistisch zu machen, soweit eine Welt mit Teufeln gehen kann.
Die Charakterentwicklung
Im Gegenzug konzentriert sich die Erzählung auf die Charakterentwicklung, da Noel, der große Teufel Caron, mit dem sie einen Pakt schließt, Feinde und potenzielle Verbündete alle mit ihren Umständen fertig werden müssen. Zu sehen, wie sie sich entwickeln, und sie besser zu verstehen, ist eine große Motivation, aber auch die explosiven Enden bieten immer eine bombastische Wendung.
Das Gameplay
In Bezug auf das Gameplay müssen Noel, Caron und andere spielbare Charaktere ihren Weg durch verschiedene Bereiche finden. Um voranzukommen, müssen sie leichte Rätsel, Stealth-Sequenzen und direkte Kämpfe lösen. Ein spezielles Kapitel konzentriert sich sogar auf ein Casino mit verschiedenen Arten von Interaktionen im Zusammenhang mit Spielen, Betrug und Erpressung.
Die Kämpfe
Kämpfe gegen Gegner funktionieren normalerweise mit einem Bump-System, was bedeutet, dass der Kontakt mit dem Feind der Weg ist, um Schaden zu verursachen. Es ist auch die Art, Schaden zu erleiden, daher ist es vorteilhafter, sie von hinten zu treffen. Normalerweise ist es Caron, die Noel vor der brutalen Gewalt ihrer Feinde beschützen muss. Caron kann spezifische Haltungen ausstatten, um mit diesen Situationen umzugehen. Sie ändern seine HP- und Angriffsparameter und können auch andere Dinge beeinflussen. 
Herausforderungen
Die Bereiche, die dir eine Art Herausforderung bieten, werden mit einer Belohnung in P-Punkten bewertet, die du verwenden kannst, um Erholungsgegenstände zu kaufen. Während Stealth-Segmenten nicht gesehen zu werden oder die richtigen Antworten zu geben, wenn man mit einer Wache spricht, kann zu mehr Punkten führen.
Grafik und Sound
Noel the Mortal Fate hat auch einen guten Soundtrack. Da es sich bei der Geschichte um eine eher emotionsgeladene Rachehandlung handelt, repräsentiert die Musik die Gefühle der Charaktere. Besonders episch sind die Momente, die große Wendungen liefern, begleitet von adrenalingeladenen Tracks, normalerweise elektronische Musik mit genügend Nuancen, um jeden Moment einzigartig und fesselnd zu machen. Auf der anderen Seite ist die Optik etwas gemischt. Die Sprite-Arbeit hat diesen räumlichen Sinn, der sie leicht 3D-artig aussehen lässt, aber sie sieht wirklich verschwommen aus. Gesichtsausdrücke sind mit ungefärbten Augen nicht definiert und die Körperlinien fühlen sich an wie ein schlechter HD-Filter, der auf amateurhafte Sprites angewendet wird. Die Porträts und CGs kompensieren diese fehlende Sprite-Arbeit. Während der Gespräche haben die Charaktere detaillierte Porträts, die zeigen, wie sie eigentlich aussehen sollten. Sie sind sehr ausdrucksstark mit einer schönen Vielfalt an Versionen. Die CGs ergänzen große Wendungen gut, wodurch sie sich zusammen mit dem Soundtrack wirkungsvoller anfühlen. Das Beste daran ist, wie sie bestimmte Farben verwenden, um Charaktere darzustellen, anstatt sich für das zu entscheiden, wie sie aussehen sollten. Zum Beispiel sorgen Noels Gelb und Carons Rot für auffällige Bilder, die als kathartische Versatzstücke wirken.
Fazit
Bei Noel the Mortal Fate dreht sich alles um Wirkung. Es ist ein Rachemelodrama, das dich die Spannung mit unvorhergesehene Wendungen aufrecht erhalten will. Es spornt dich an, weil du sehen willst, wie die Charaktere enden. Dies ist vielleicht nicht die ganze Geschichte, aber es schafft es immer noch, selbst durch begrenzte Visuals eine wild emotionale Fahrt zu bieten. Bei diesem Spiel heißt es zugreifen.
Kanawo und das Vaka Game Magazine sind die Entwickler des Spiels.
Hier geht es zum Wiki über Noel the Mortal Fate