Werde Vermieter und kümmere dich um problematische Mieter, während du dein Mietimmobilienimperium aufbaust.
Vermieten als Wirtschafts-Strategie in The Tenants
Entscheide, wie du auf verärgerte Nachbarn oder Polizeieinsätze reagierst. Wirst du deine Wohnung für eine Gruppe von Gamer-Freunden oder einen aufstrebenden Musiker auf der Suche nach einem neuen Zuhause gestalten? Du übernimmst die Aufgabe des Immobilienmaklers, Innenarchitekten, Raumausstatters und bist zugleich Vermieter. Dein Onkel hilft dir beim erarbeiten deiner ersten Immobilie. Du übernimmst Jobs anderer Makler und richtest für sie die Wohnungen ein. Wie du die Wohnungen ausstattest, definiert sich über Richtlinien und Budgets. Dein Onkel übernimmt das Aufräumen und das handwerkliche. Du bist für Design und Ausstattung zuständig.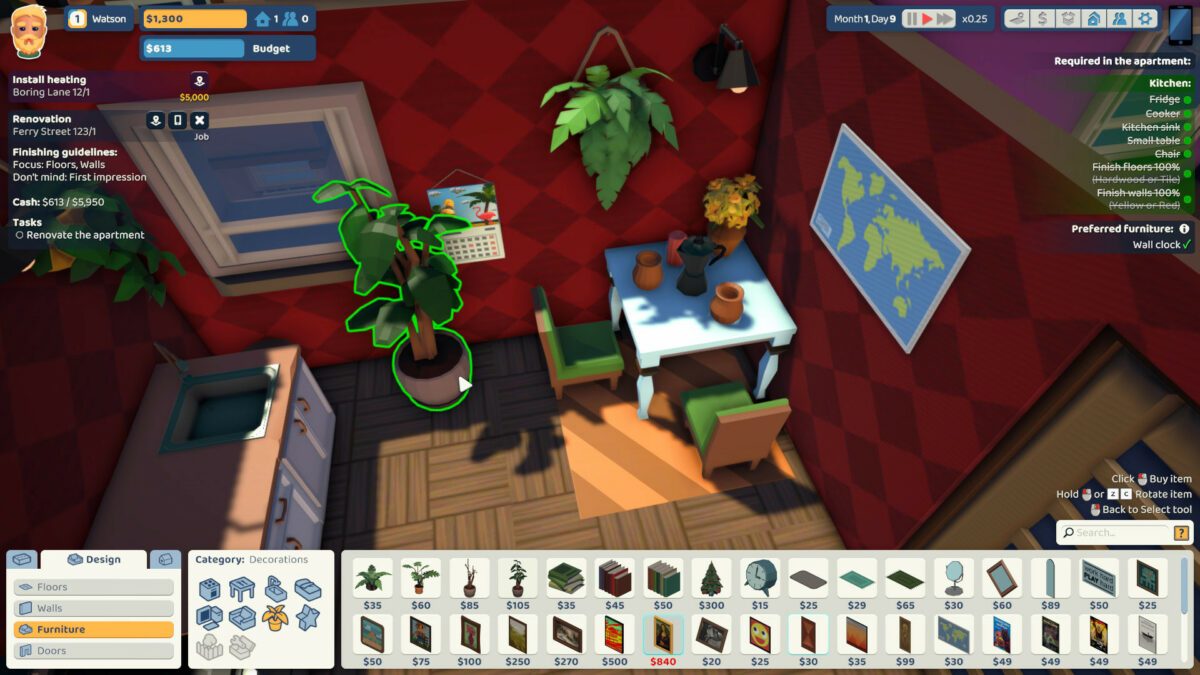 Der Baumodus
Im Baumodus ziehst du Wände oder reißt sie ein und positionierst Türen. Zusätzlich gibt es einen Raumaustatter-Modus. Tapeten, Fliesen und Fußböden stehen zur Wahl, ebenso wie Möbel, Lampen, Teppiche und andere Gegenstände. Je nach Auftrag kannst du die Wohnungen den Vorgaben anpassen. Erledigst du einen Auftrag erfolgreich, erhältst du Erfahrungspunkte. Du steigst mit ihnen im Level auf und schaltest neue Gegenstände frei.
Probleme als Vermieter
Neben dem Verwalten von Mietobjekten für andere Makler begegnen dir im Vermieterdasein zahlreiche Widrigkeiten. Dazu gehören Kakerlaken, Ratten, beschädigte Heizungen sowie Wasserrohrbrüche. Auch Erdbeben verbessern den Zustand von Mietobjekten nicht wirklich. Dein Onkel erledigt diesbezüglich einige Aufträge. Er beseitigt Ungeziefer und repariert Beschädigtes. Mit dem verdienten Kapital erwirbst du eigene Wohnungen und Objekte.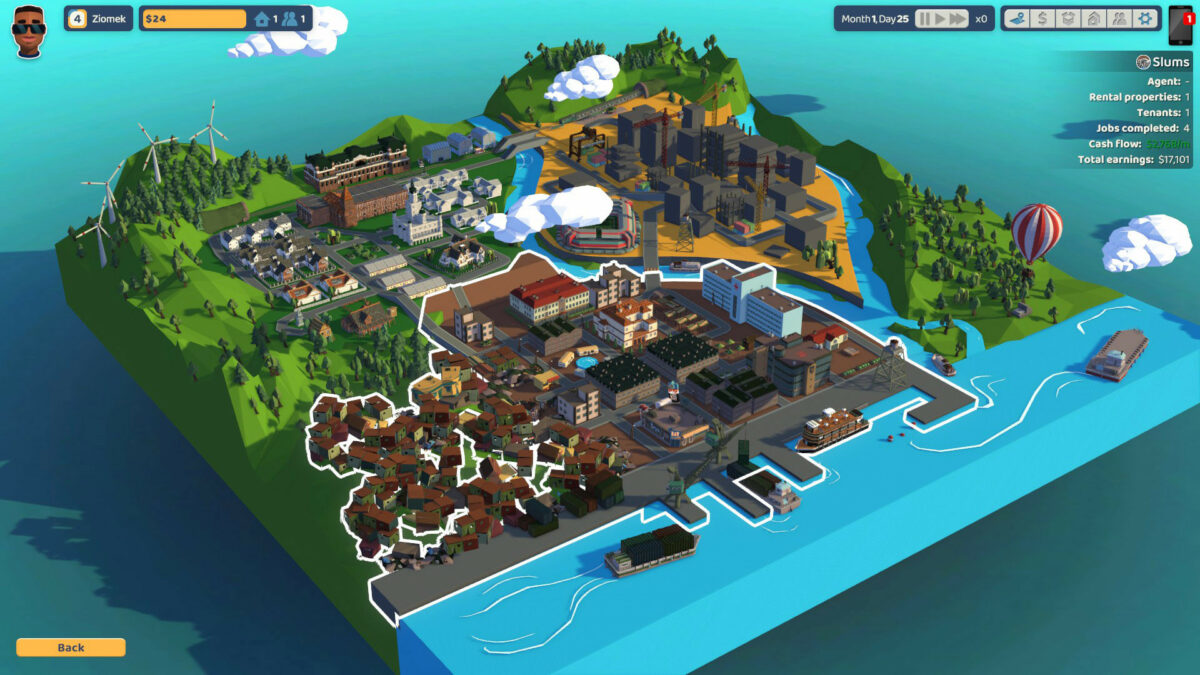 Fazit zu The Tenants
The Tenants ist eine Wirtschaftssimulation mit Baumodus und vielen Möglichkeiten. In dem Spiel kannst du deiner Kreativität im begrenzten Maße freien Lauf lassen. Relevante Faktoren im Spiel sind die Nebenkosten, Anschaffungskosten, Maklergebühren, Kredite und anderes. Viele Möglichkeiten bieten sich dir, die Wohnungen zu gestalten. Tycoon-Fans sollten dem Spiel unbedingt eine Chance geben, auch wenn das Game die eine oder andere Schwäche hat.
Weiter geht es zur Webseite von The Tenants
Hier kommst du zum Artikel über die Ancient Forge Studios