Begibt dich mit Pierre the Maze auf die Suche nach Mr. X. Hier wimmelt es im Bild nur so umher.
Wimmelbilder
Wimmelbilder sind chaotisch und interessant. Sie bieten immer wieder etwas zum Entdecken. Labyrinth City: Pierre the Maze Detective versetzt dich in die Rolle eines Nachwuchsdetektivs. Du bist auf der Suche nach Mr. X und du bekommst einen Ausschnitt des Wimmelbildes gezeigt. Du steuers Pierre direkt.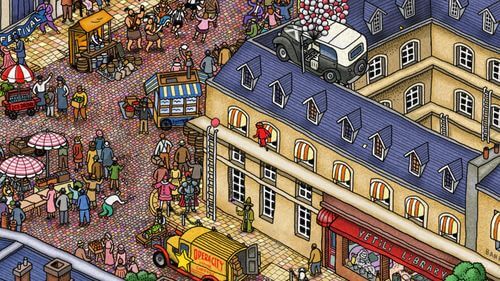 Die Buchgrundlage
Die Buchgrundlage für das Spiel liefert Hiro Kamigarik mit seinen Panoramabildern. Im Irrgarten des Bildes bewegt sich alles und Pierre muss verschiedene Ziele erreichen. Du findest Kisten, Schilder, Personen, Schätze, Hinweise und Pointen. Pierre hangelt sich an Leitern hoch, überquert Bootsstege, Dachpfade und nutzt Abkürzungen.
Die Steuerung
Die Steuerung erfolgt mit den Pfeiltaste, ist aber auch mit dem Joystick möglich. Die Maus ist nicht unbedingt zu empfehlen.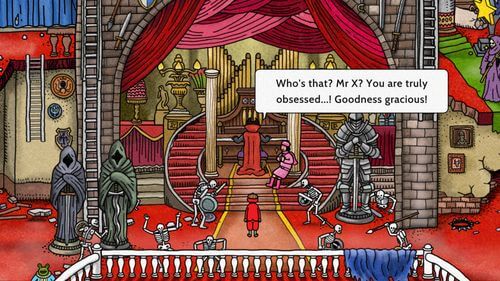 Das Spielgefühl
Das Spiel ist leicht, lustig und unterhaltsam. Im Grunde verfolgt Pierre Mr. X und eine Erzählerin liest beim Spiel die Geschichte weiter vor.
Fazit
Labyrinth City: Pierre the Maze Detective ist sehr unterhaltsam und das einzige was ihm wirklich fehlt ist ein Wiederspielwert und eine optimierte Maussteuerung. Für Wimmelbildfreunde ist das Spiel sehr zu empfehlen. Hier heißt es: Zugreifen und unterhalten lassen.