The Whispered World est un merveilleux jeu de conte de fées du développeur Daedalic.
The Whispered World
Le triste jeune clown Sadwick est prophétisé par un oracle qu'il va détruire le monde. Sadwick ne veut pas être responsable de l'apocalypse et se lance dans un voyage miraculeux avec sa chenille.
Graphiques de conte de fées
The Whispered World a de très jolis graphismes en 2D. Les fonds peints à la main créent la bonne atmosphère pour le jeu. Beaucoup de couleurs différentes forment une toile de fond fantastique pour le jeu d'aventure. La résolution est de 1024×768 pixels.
Humeur et dialogues
L'atmosphère du jeu est triste et mélancolique. L'intrigue a quelques surprises en réserve. L'humour du jeu procure une certaine mélancolie et beaucoup d'ironie dans le dialogue. Vous sentez avec le petit clown Sadwick. Le son est parfaitement synchronisé. L'ensemble crée la bonne atmosphère dans le jeu.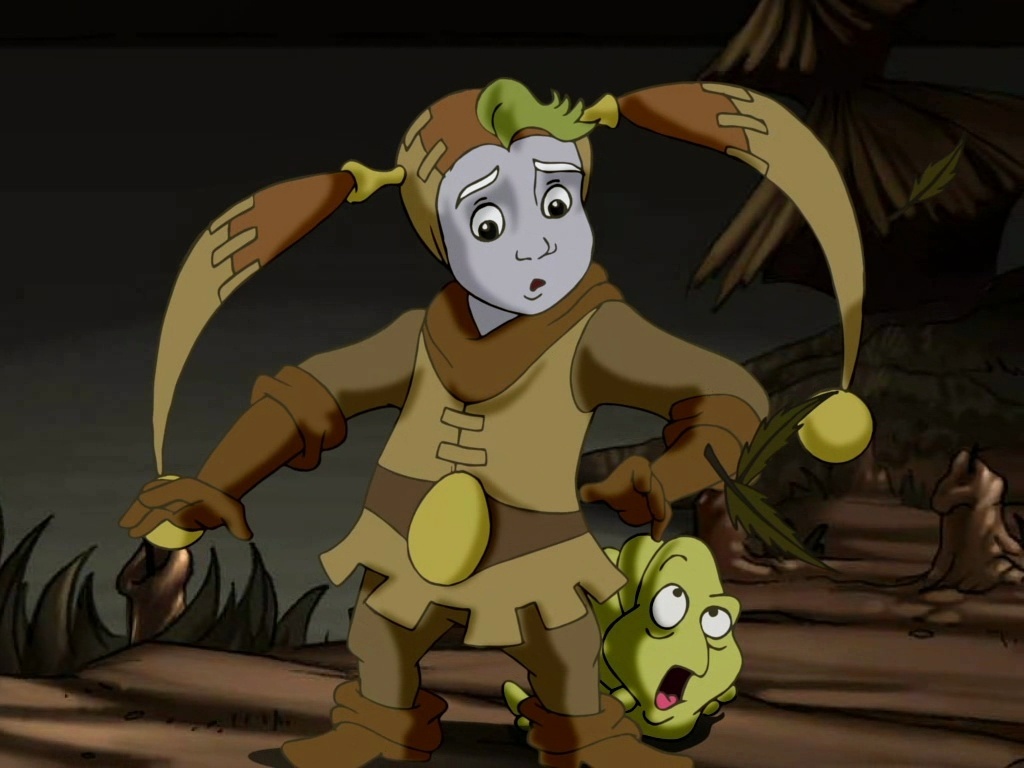 Câlin et difficile
Aussi câlin que soient Sadwick et Spot, les énigmes du jeu sont tellement délicates. Spot peut résoudre quelques énigmes. Cela peut prendre diverses formes et constitue une merveilleuse mascotte. Pour certains casse-tête, quelques essais et erreurs sont nécessaires.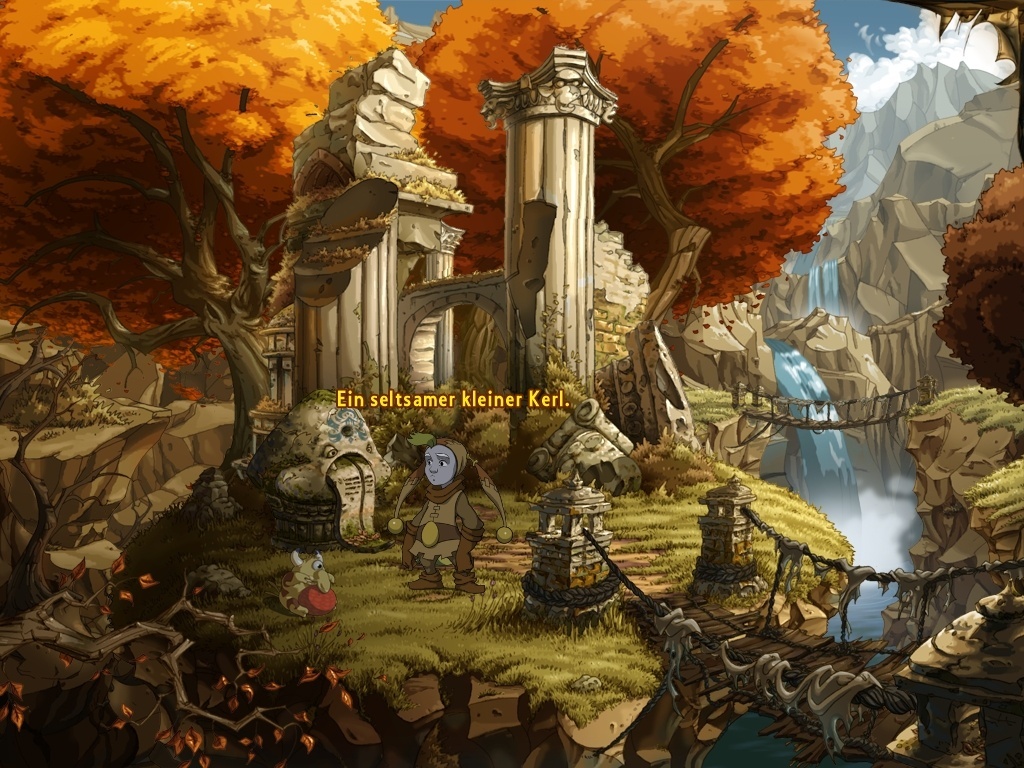 La variante de protection contre la copie
The Whispered World dispose d'un système spécial de protection contre la copie pour les joueurs qui ne l'achètent pas sur Steam, par exemple. Il y a 3 dés runiques colorés qui doivent être placés dans la position correcte dans un mini-jeu au début. Il y a aussi un modèle de jeu de société au dos d'une affiche.
Conclusion
The Whispered World est une fantastique aventure de Studio Daedalic. Les personnages sont mémorables et sympathiques. Surtout la mascotte Spot et la mélancolie de Sadwick vous font sentir empathique. L'histoire a des rebondissements intéressants, les énigmes sont claires et les graphismes et le son sont juste cohérents. Si vous n'avez pas joué au Whispered World, vous avez manqué quelque chose.
Originally posted 2019-04-26 14:19:04.