Witchtastic is a challenging 2-4 player co-op game about brewing and delivering magic potions as quickly as possible. Slip into the role of aspiring witches and experience enchanting adventures. Need a break from all your friends shouting? You can also practice in a single player campaign!
Your ingredients in Witchtastic
You have to collect deadly nightshades, garlic and mushrooms for your cauldron. To be successful, communication is the A nud O. Dozens of recipes await you in the game. Owly is your faithful companion who supports you.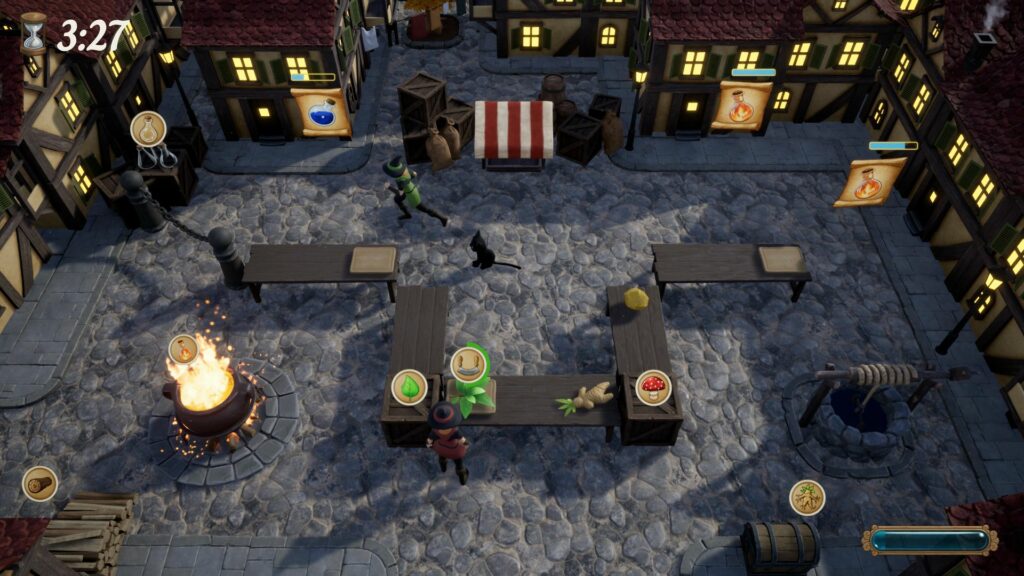 Cursed forests, hungry wolves and deadly swamps lurk on your path. With your broom you overcome obstacles. Dress up in new outfits, hats and cosmetics.