Vikings On Trampolines is a bouncing couch co-op brawler for up to 4 players. Team up in adventure mode or compete against each other in versus mode.
Vikings in the air in Vikings on Trampolines
Everything revolves around trampolines. Try to stay on the trampolines and knock your opponents off to win. Go on a fantastic adventure with your friends and fight against them in different levels and game modes. The game features intuitive controls and gameplay.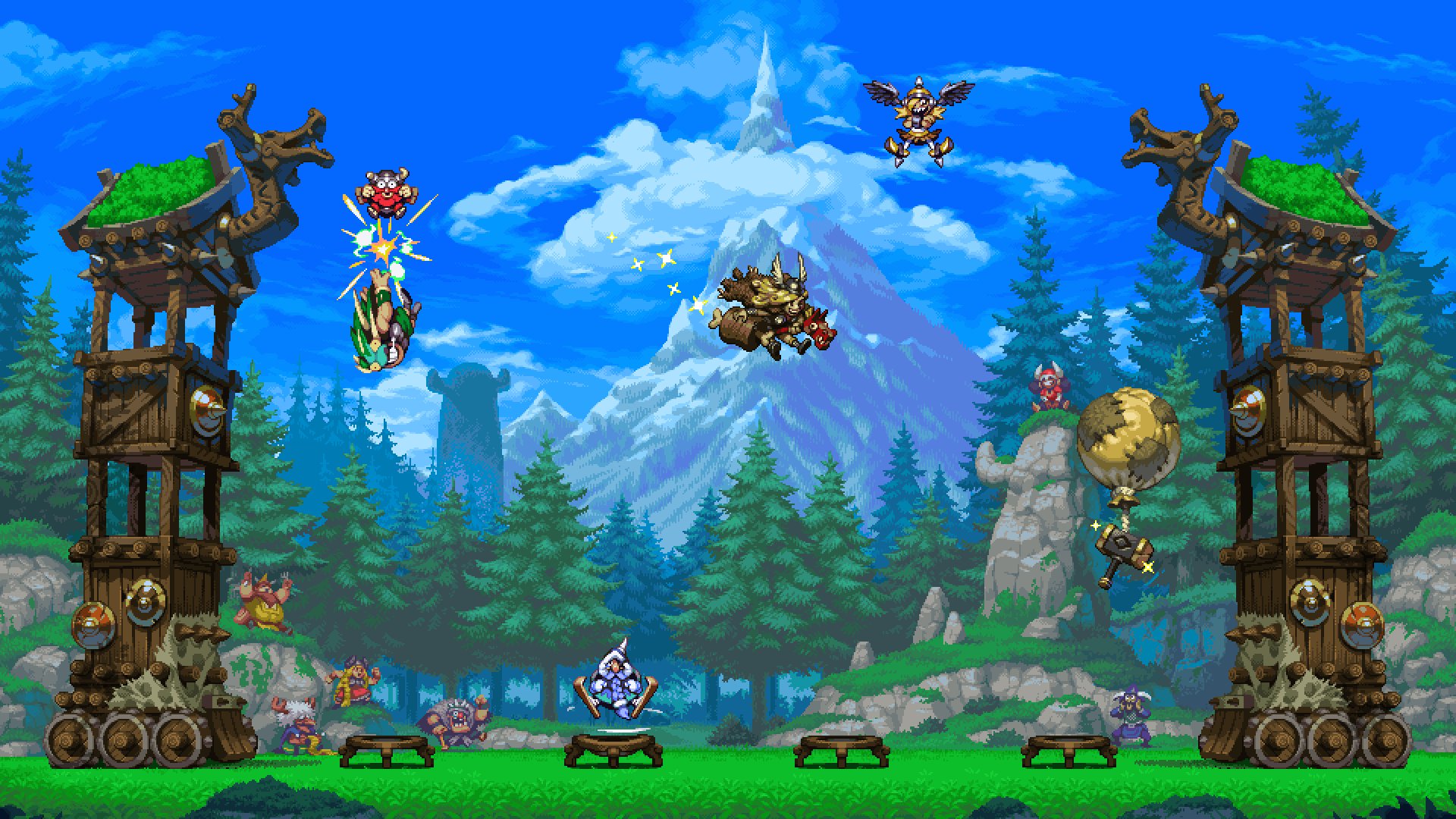 save the king
King VI was captured. The evil Ballonie and his henchmen are wreaking havoc. The adventure awaits you. The game features boss fights, trampoline sports, balloon battles and a versus mode with lots of levels and power-ups.
controls and gameplay
You can play the entire game using just the joystick, making the game incredibly accessible for ages 6+ and newcomers to gaming. The Gameplay consists of staying on the trampolines and not touching the ground as much as possible.
Go to the website of Vikings on Trampoline