The third part of Tropico lets you swing the scepter again as El Presidente. Like the other two parts, Tropico 3 is a mixture of structural, economic, political and life simulation, spiced with a dose of black humor.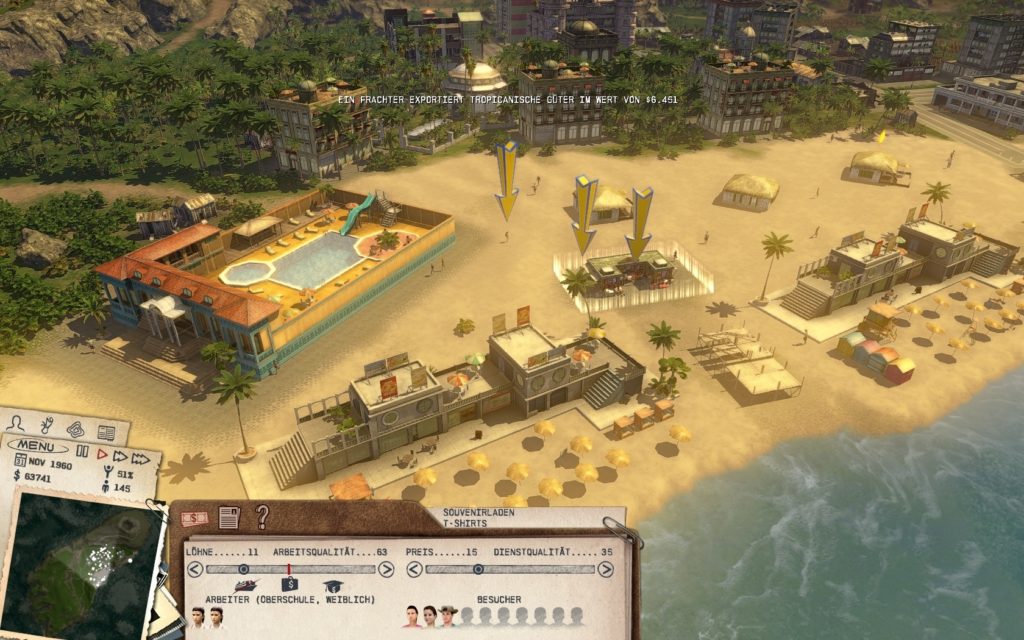 In the third part you begin your dictatorial existence as the head of state of a banana republic. 70 buildings help you to stay in office for as long as possible. This includes houses for your population as well as beach facilities for the tourists, etc. You use coffee, rum, cigars and oil for export. In the third part, oil is the new raw material. You maintain diplomatic relations with other countries on a regular basis. Your islanders demand the satisfaction of their needs and thereby allow their political opinion to be influenced.
You train specialists for cigar production yourself or hire them abroad. Your decisions influence the different political camps. Not only these mix in, but also other countries, such as the USA or you Russians. The effects of your decisions will only show up on a long-term basis. You have to be careful that you don't end up in debt with your company.
Conclusion
The third part of Tropico is worthwhile for Tropico fans and friends of economic simulations. The graphics come across great in connection with the sound effects and the music. However, performance suffers somewhat as the island becomes more densely populated. The inel design doesn't necessarily enhance your ability to construct your buildings. But apart from that, the third part of Tropico is worth recommending.
Cover gallery (advertising):
Originally posted on 2020-05-26 15:49:00.