Tropico 1 is designed as a Caribbean building strategy game. You play a dictator who rules over his island metropolis. It is important to exclude the tourists at the white dream stands and to attract more tourists in order to stimulate the economy. The workers work on the tobacco plantations and you rule your banana republic with relish.
You start in the 50s. Your island is littered with makeshift corrugated iron shacks and 40 islanders make their sad existence there and cultivate your corn farms.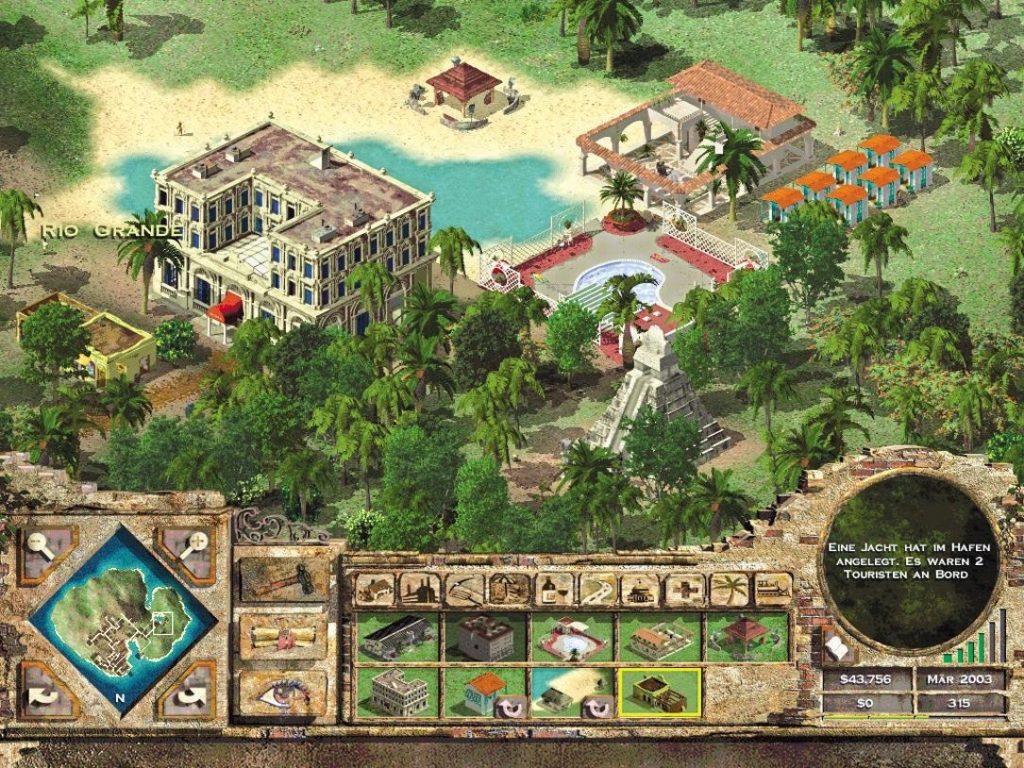 100 building types are waiting to be built to give your island a decent infrastructure. You improve the residential buildings of your islanders, build pubs and improve the health standards with health stations. This motivates the workers, who get more out of the plantations. Rents and wages regulate the development of the labor and housing market. With tobacco and sugar cane you polish up the state coffers. Cigar factories and rum distilleries were added later. First and foremost, you have to promote tourism by building yachts and airports and allowing tourists to fly in. Nightclubs, spas and luxury hotels provide entertainment. The growth of the plants depends on the weather and soil quality.
If you sell your goods, you will also be credited with dollars. Planting, harvesting and processing raw materials as well as transport can take years. For many buildings you need specialists, which you can buy at a high price abroad. Alternatively, you can improve your training opportunities at schools and universities. Some things don't immediately affect your residents. This includes improved medical care. With a pause function, you can plan your strategies in the long term. Establishing construction priorities is also an advantage.
At the beginning of the game you choose an island and a game goal. A sandbox mode is available. Maybe you just want to boost your personal account balance or do you want a happy population? Eight scenarios are included with Tropico 1.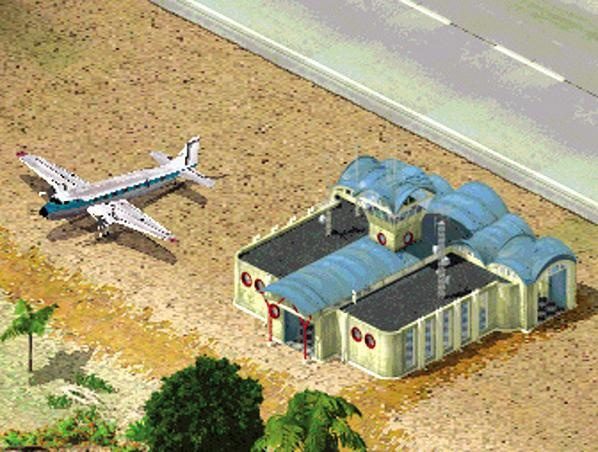 Of course, you need a representative dictator. From Che Guevara to Evita Perón to Lou Bega you will find a wide selection. You can also determine your character yourself with strengths, weaknesses, career and political attainment of power. Corresponding bonuses or deductions are available to you. Depending on your choice, the level of difficulty in Tropico 1 is designed.
Every citizen in Tropico also has their own rights. About 50 properties are available. The needs that you have to satisfy for your people are based on this.
Summary
Tropico presents itself as an excellent building strategy game. Economy, people's needs, branches of the economy - the game hardly leaves a player's wish unfulfilled. El Presidente is very satisfied, including entertaining comments. It is worth recommending for fans of business simulations.