The Whispered World is a wonderful, fairytale game by developer Daedalic.
The Whispered World
The sad young clown Sadwick is prophesied by an oracle that he will destroy the world.
Sadwick does not want to be responsible for the apocalypse and sets off on a miraculous journey with his caterpillar Spot.
Fairytale graphics
The Whispered World has very nice 2D graphics. The hand-painted backgrounds provide the right atmosphere for the game. Many different colors form a fantastic backdrop for the adventure game. The resolution is 1024×768 pixels.
Mood and dialogues
The mood of the game is sad and melancholy. The plot has some surprises in store. The humor of the game provides some melancholy and a lot of irony in the dialogue. You feel with the little clown Sadwick. The sound is perfectly synchronized. The whole thing creates the right atmosphere in the game.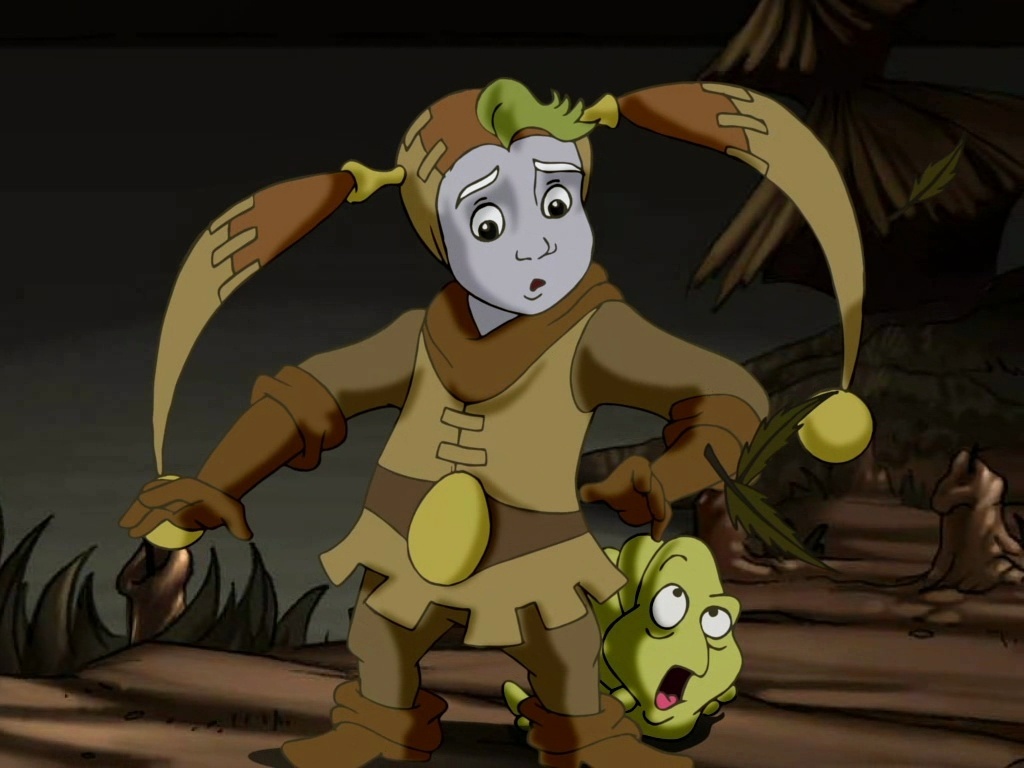 Cuddly and tricky
As cuddly as Sadwick and Spot are, the puzzles in the game are so tricky. Spot can solve a few puzzles. This can take a variety of forms and is a wonderful mascot. For some puzzles a little trial and error is necessary.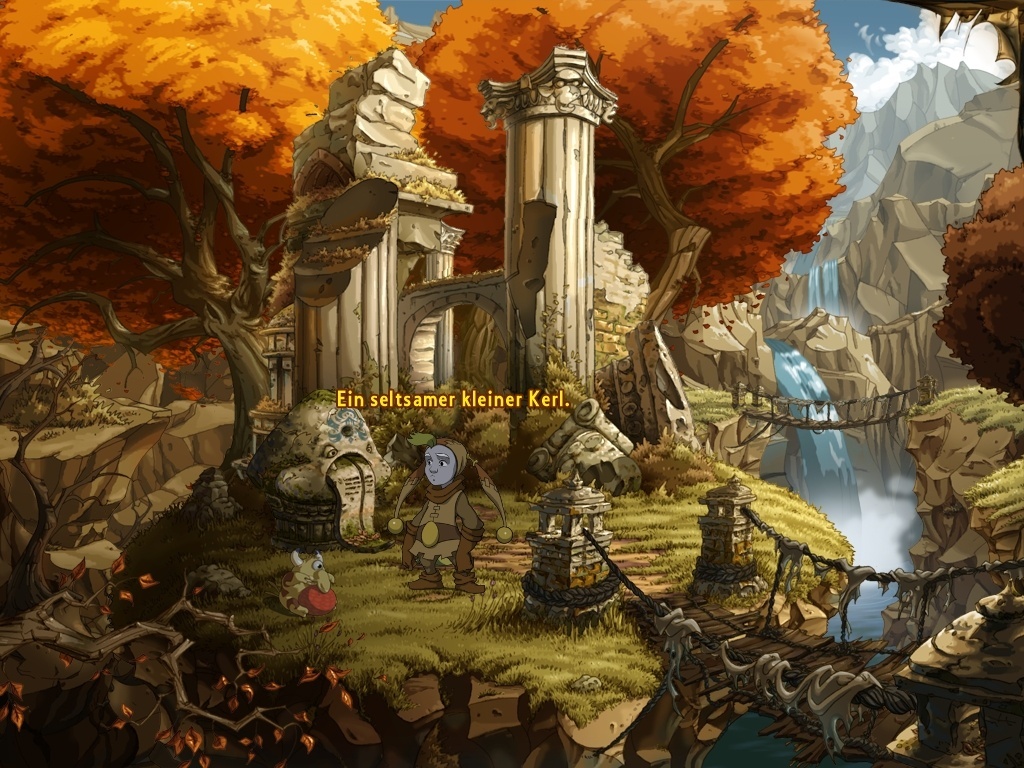 The copy protection variant
The Whispered World has a special copy protection system for players who do not buy it on Steam, for example. There are 3 colored runic dice that have to be put into the correct position in a mini-game at the beginning. There is also a board game template on the back of a poster.
Conclusion
The Whispered World is a fantastic adventure by Studio Daedalic. The characters are memorable and sympathetic. Especially the mascot Spot and the melancholy of Sadwick makes you feel empathic. The story has interesting twists, the puzzles are crisp and graphics and sound are just coherent. If you did not play the Whispered World, you missed something.
Here you find the Whispered World on Fanatical (Advertising)