In the Longing, you control a shadow who is ordered to watch a king do what he is doing for 400 days. The catch: the 400 days are counted down in real time.
The Longing
The player is completely alone in a huge underground cave. Please just wait? Or do you want to build your own house? Or do you want to find a way out of the cave? Over time, parts of the cave change, moss and mushrooms grow, spiders weave their webs, water drips from the ceiling, stalactites break and fall. It's a game about loneliness, escape and the search for meaning.
The Longing is a unique gaming experience that takes a lot of time and increases the slow life. The player has only one task: to wait. However, there are many ways to play the game to find out something about yourself. You can pass the time by collecting items in the cave and assembling a living room. You can try to escape to the cave by taking dark and dangerous paths to the top. There are different possibilities, whereby the concept of time is relativized. You can grow plants, grow mushrooms and let them grow.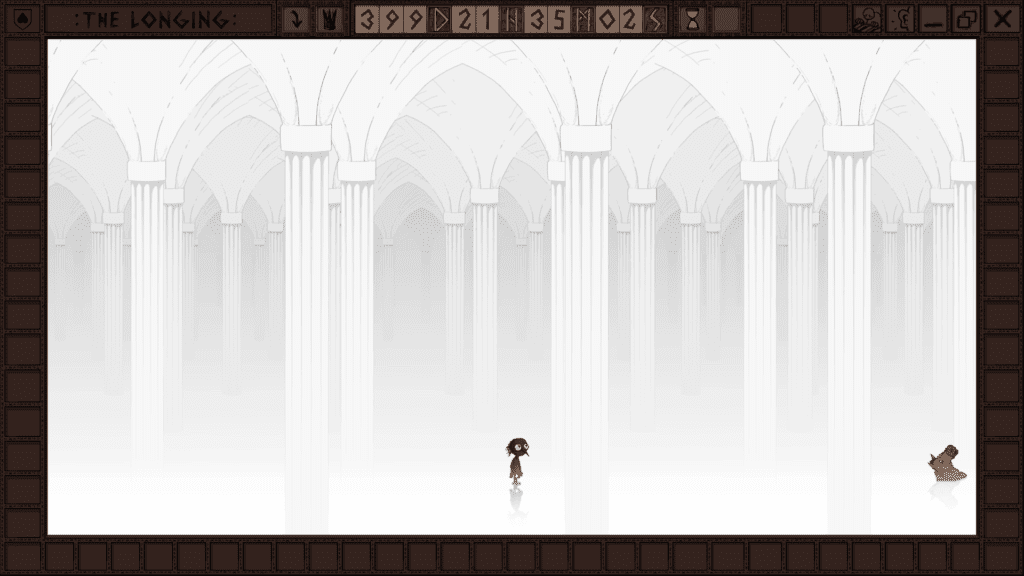 The Longing represents in contrast to the hyperactive offerings of today's entertainment. The game is about the feelings of loneliness and longing in the heart of the player. It was inspired by the Kyffhauser legend and the 6,5 m high Barbarossa sculpture. In the game you can read real, full books, such as the classics from Project Gute Berg. The music is inspired by Dungeon Sinth and Black Metal.