In "The Almost Gone" you examine the dioramas of your life and uncover the truth about your death.
The dioramas in The Almost Gone
The developer Happy Volcano takes on the tricky topic, one's own death. You examine different dioramas and try to find out something about your life and your death. It is a narrative puzzle game.
Trapped alone between life and death, your character must uncover a dark and poignant truth that has led to your own death. Discover the beautiful frames and interiors of ordinary suburban living and the breathtaking story of an award-winning author.
Discover a compelling story together as you uncover objects and memories, decipher clues, and uncover more of the story and its dark secrets. From your own home to deserted streets, beautiful apartment blocks, to dark, abandoned hospitals, where you go in search of forensic clues. Each new revelation brings you closer to the life you once had and closer to the people and places that surrounded you in your seemingly carefree childhood.
Answer your questions: Why are you here? Why are you trapped Will you ever come home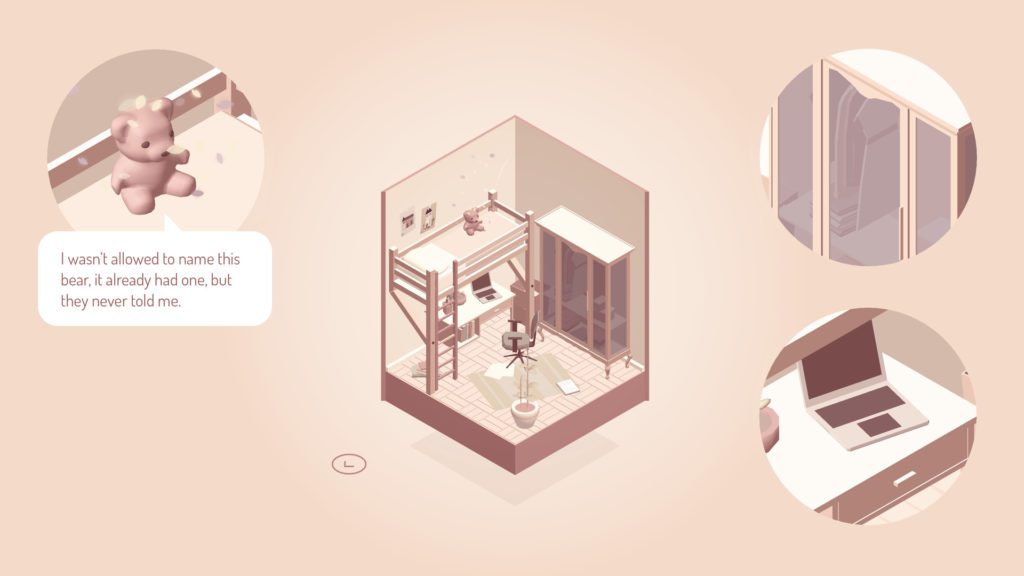 The story was created by author Joost Vandecasteele. You examine every nook and cranny of the dioramas and play through five exciting chapters. In each one, you'll discover more secrets and twists and turns that will lead you to the truth, from a humble living room to a tent in the woods, to a police car in a tree and an abandoned hospital.
Conclusion on The Almost Gone
The puzzles are not easy and you have to be very careful to examine each diorama. The game raises many questions, arouses curiosity and made an interesting first impression at Gamescom 2019.
Continue to the games overview
Here you come to Website of The Almost Gone
Originally posted on 2019-10-22 17:04:00.