Suzerain is a political simulator that ventures into the daring realm of power. The Berlin indie studio Torpor developed the game.
Suzerain as a political game
The game is extra political. It takes place in a fictional world: Central Europe in the XNUMXs. It takes up the topic of politics as a profession. You take on the task of being the elected President of the country of Sordland. In the country, a communist and a western block face each other. The neighboring states are not exactly peace-loving. In addition, there are the problems of oppressed minorities and an economic crisis, which do not make governing any easier.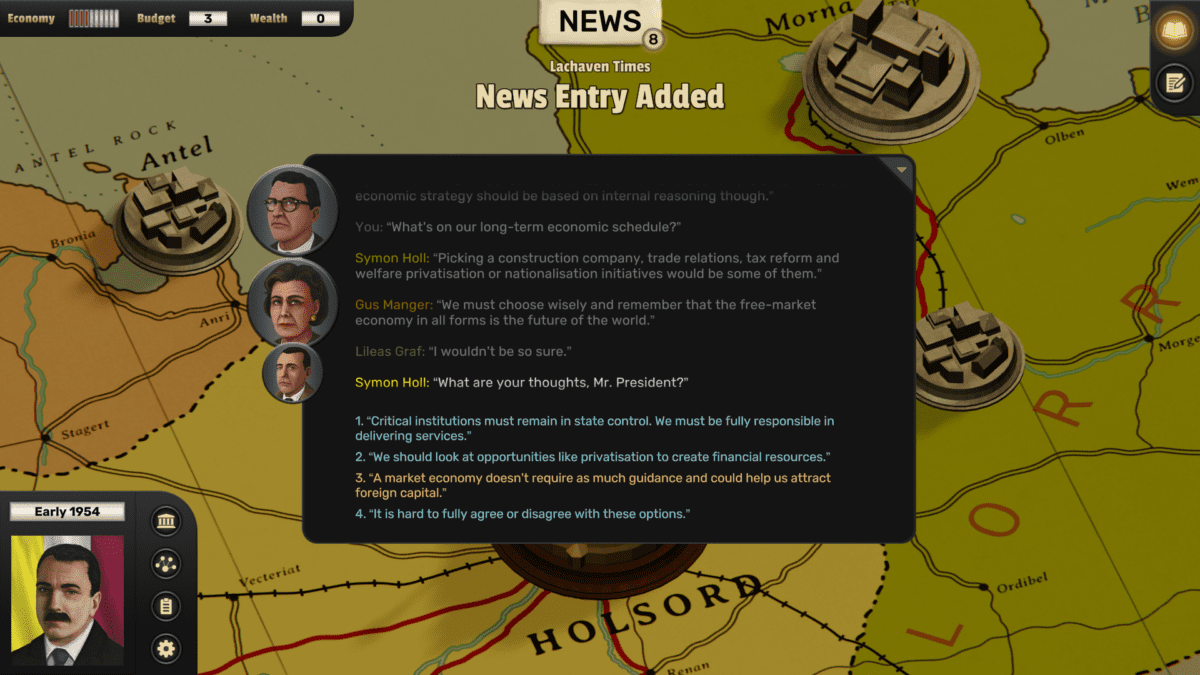 Lots of reading material
Overall, you have a lot to read in the game. The game interface presents itself as a map. In discussions you make decisions for your country. You meet characters from the political camps, opponents, parliamentarians and ministers for advice. Lobbyists and your confidants also demand to be heard. Your goal is to find compromises.
A story about politics
Suzerain is not a visual novel. The story is conveyed as English text with multiple-choice dialogues. Every decision affects the game world. You face many decisions as you engage in the game. The game also features alternate endings. If you want to see them, you will have to play through the game several times.
Summary
Suzerain makes politics come alive and is a challenge, which, however, turns out to be quite reading-heavy. Anyone who was put off by this has no place in the game. However, if you get involved, you will get a profound political game in which the decisions directly influence the game world. This will also give you insights into the difficulties of everyday politics. The game is recommended for those interested in politics.
Here it goes to Website about Suzerain