Table of Contents
Star voyager - shoot everything that moves and survive. Star Voyager or Cosmo Genesis is a game developed and published by ASCII that was released in Japan in 1986 for the Nintendo Famicom.
Star Voyager as an old shooter
The shooters developed in the 8-bit era were all primitive. Although they are generally sophisticated and sometimes offer innovative and creative ideas, they all have a very simple concept. You have to shoot everything that moves and don't get shot while trying to get the highest possible score. Some might include power-ups and other nice touches, but there's no simpler premise.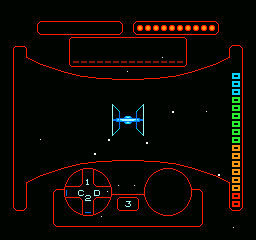 shooters and strategy
The game takes the simple concept of a shooter and adds strategic elements that turn it into a complex game. Instead of moving on a linear path, you have a map to follow. All enemies, fuel stations, planets, places where you can stop to charge your ship and obstacles like asteroid belts are marked on this map. With the help of this map you have to destroy all enemy ships, and the game will send you on a journey across the galaxy.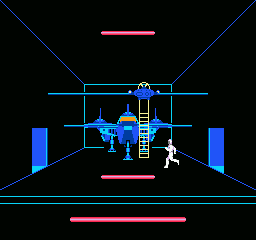 The uniqueness of Star Voyager
Star Voyager is unique but awful. The replayability of the game makes it unplayable. Despite being set in a vast, detailed galaxy, there isn't much to do. Every now and then you will come across an enemy that you can attack. You can destroy him, but he can also escape. In the latter case, you will be sent on a wild chase across the galaxy to capture him.
A new enemy
When the enemy is finally defeated, another enemy appears somewhere, and this goes on for what feels like an eternity. The only noticeable difference is that the enemies get faster and harder to defeat. You now have two options: defeat the nearest enemy, or fly through the boring galaxy and do nothing but refuel your ship when necessary.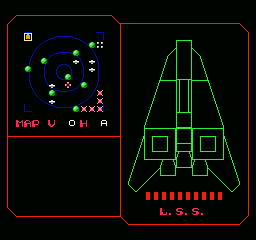 Summary
Even with the fancy card, you can't recommend the game. It's just not fun to fly from planet to planet through a boring galaxy and fight the odd boring enemy along the way. Even the most die-hard Star Wars or Star Trek nerds won't enjoy Star Voyager. Any game, no matter what console, can give you a more immersive experience than Star Voyager.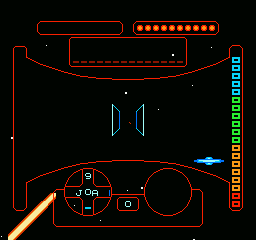 Continue to Article about Star Voyager on Wiki
Here you go to the article Day One