Samorost 3 lets the little white gnome go on an adventure again. A magical flute falls from the sky and the little one makes his way back into space with his rocket.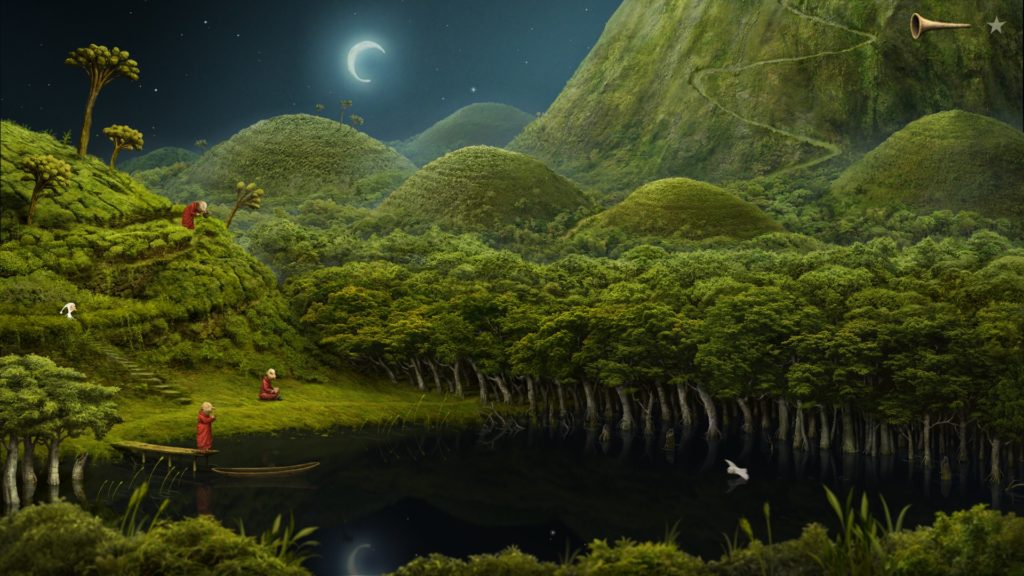 A gnome on a journey
Amonita Design sends a gnome on a journey. Small, white and a little strange, the gnome protagonist comes along with a long nose. In a small odyssey he explores different celestial bodies and worlds, completely without language. As in the 1st part, you have to find the puzzles in the game yourself by examining the surroundings and exploring the environment in point & click fashion. The backgrounds are lovingly designed.
an adventure?
The game is designed more as an audiovisual experience. The interaction options for you as a player are somewhat limited. You will always be encouraged to take a closer look at your surroundings. Only then will you find opportunities to advance in the game. Achievements maintain motivation in the game. Samorost 3 is more of a kind of picture book for adventure fans.
The sound of Samorost 3
The sound in Samorost 3 is exceptionally well done. He gives the experience a suitable atmosphere. In addition to the music, the game scores with the sounds.
Conclusion on Samorost 3

Samorost 3 is the 3rd part of the Samorost series. For adventure fans it's a different kind of adventure. Nevertheless, Amanita Design has created a sympathetic hero who does not need any language. The loving design of the game makes you smile in many places and makes you happy to be able to go on a journey of discovery. Unfortunately, the game doesn't last very long. The developers put the priority first of all on the quality of the game.
(Advertising)
Here it goes Article about Amanita Design
Here it goes Developer Amanita Design