Rustler introduces you to Guy, the main character of the game. His praying friend's name is Buddy and both of them are bad guys. They do every job to get money. That is why they see a knight tournament as an opportunity for fame, fortune and the hand of a princess.
Off to the tournament
Many different and absurd quests are waiting for you in this game that promises a mixture of GTA and the Middle Ages. The local gravedigger has too little work, so you make sure he gets some. Someone doesn't want to go to church? That's easy to change.
Orders in Rustler
To get gold, you first invest. You need a fake nobility title for the tournament. For the gold, you disguise yourself as a grim reaper and work for the undertaker around the corner. You collect debts, drive passers-by with your horse and fight a lot. Overall, the assignments are designed with a special kind of humor.
Memory problems
Again and again you get enough opportunities to fail at Rustler. The villain escapes or you forget a mission objective in the heat. The checkpoint system takes you back to the beginning of the mission every time. You have no way to save your game freely.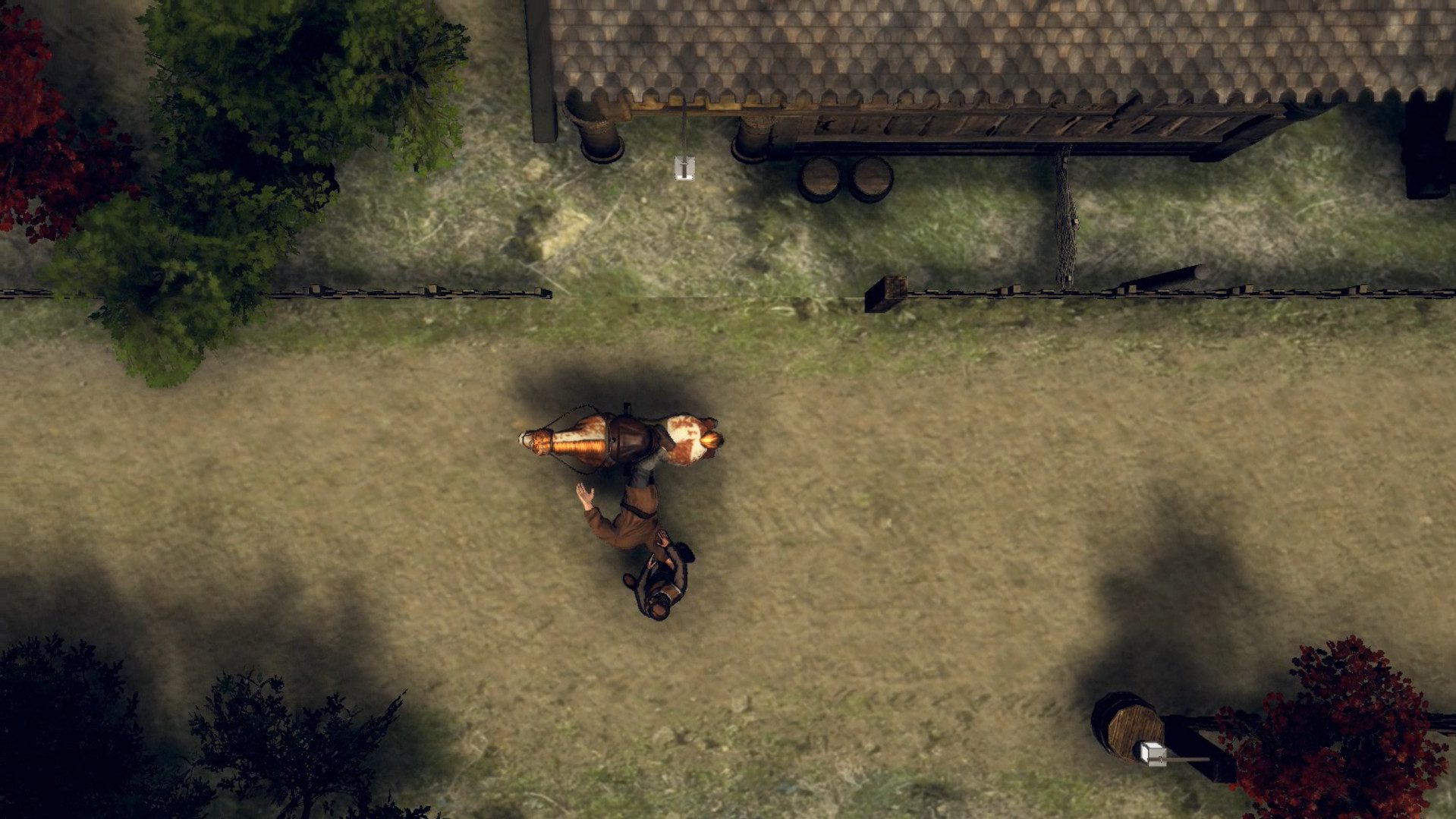 Monty Python humor
The humor in the game was inspired by Monty Python. Again and again you come across allusions, but unfortunately they are no longer. So the game brings a lot of coarse humor with it, which is not for everyone.
The radio in Rustler
In the Middle Ages there was no radio, but there were bards. You can hire them for in-game currency. If you throw in the bard because you don't like the title, he'll start another piece. Over time it gets a bit on your nerves.
Conclusion
The gameplay at Rustler is based heavily on the early GTA games. Humor is a matter of taste and not everyone likes it. The game brings some funny ideas with it, so it has its own kind of humor. It takes about 10 hours of fun to finish the game. If you like that, you've come to the right place with this game.