Collect all keys and get to the exit. This basic principle is followed by rebound in combination with the classic Halmagame.

Rebound: A Puzzle Adventure
The Oribi Studio from Belgium was present at Gamescom 2019 with the game Rebound. It was designed for iOs & Android. Overall, the free-to-play game should have up to 230 levels. A world is traversed in about 5-8 hours of story mode.
Rebound is a 3D puzzle game where you have to think strategically. You control a cute little creature that crosses a colorful world. It is usually allowed to touch only one platform once. Then it crashes. This concept can be found especially in the floating platforms. There are also some that stand firmly in the landscape. Each world requires a different approach and offers different game mechanics in the Adventure with a different gameplay. The goal is to collect all the keys and stars in the level and reach the locked door. You will be challenged with your thinking ability to use your memory.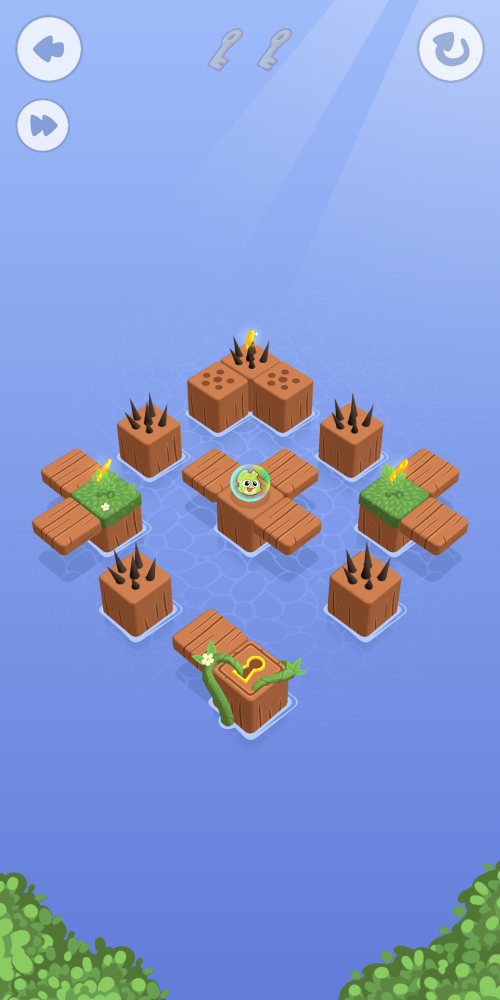 You control your character with one finger, because the game is designed for Android and iOS. The difficulty levels of the puzzle are different. In a fast mode, you can compete with other players and compete against others in an online ranking list.
The soundtrack was composed by Pedro Macedo Camacho, who also created the music for Star Citizen.
Conclusion
Rebound: A Puzzle Adventure is extremely entertaining and fun. The free-to-play mode gets the little damper that the development studio financed by advertising. So if you do not give them any small financial support, you have to expect regular promotional videos. For a small donation, the promotional videos are turned off. Otherwise, the game is very thought-provoking and quickly becomes a head. For people who like to straighten their heads, there is definitely a game recommendation here.