PRIM is a hand-drawn 2D point'n'click adventure game where you play the daughter of death. Its black and white, creepy but cute look is reminiscent of Tim Burton's animated films.
Greetings from Tim Burton and Terry Pratchett
Every night, Prim has the same dream: a human boy is crying out for her help. But her father has strictly forbidden her to enter the land of the living. When Prim finds a way to travel to Earth, it turns out her father was right all along.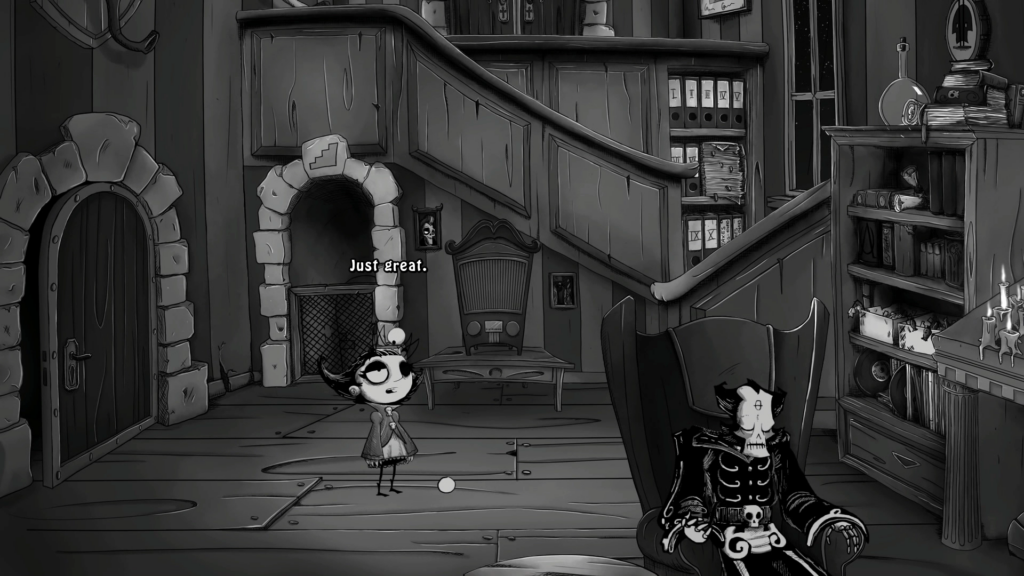 The ban on PRIM
PRIM is the Grim Reaper's daughter. He strictly forbade her to enter the land of the living. On earth the young lady would possess immense power. She is not ready for this. Nevertheless, Prim manages to escape to the land of the living. Painful experiences await her, because her father didn't ban her without good reason. PRIM has to learn to let go. She searches for herself and the destiny that fate has in store for her. PRIM alternates between the land of the dead and the living. She meets demons.
Other Point & Click Games: