Hi! I'm Claudia and I write the blog Games and Poetry. Games and Poetry presents game developers and their games. There are always poems that are inspired by the games of the developers. I also include the topic of game development in games and poetry and offer one or the other tutorial.
What does Games and Poetry offer?
Detailed company presentation with all its services for potential customers
At the end of each series of articles, a complete presentation in e-book form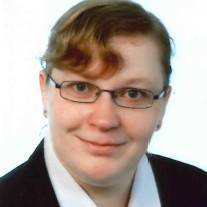 Games and Poetry has had over 100.000 visitors to date.
That's over 10.000 visitors per month. My blog is aimed at readers worldwide. I regularly revise the posts so that your company does not disappear into the vastness of the web. This means that you as a company and the game developers are always present.
I can be reached via kontakt@games-und-lyrik.de