Guilty or Not Guilty? Is that what Capcom asks in this game? Phoenix Wright: Ace Attorney - you play a lawyer who has to knock his clients out of the most tricky cases.
Ace Attorney: Phoenix Wright
This game is the first in a series. Phoenix Wright: Ace Attorney is the name of the series of games from Capcom. Translated it stands for U-turn in court - the return. This is a court simulator or an adventure game for the Nintendo DS, in which you have to free your mandates from fictitious court hearings. The original Japanese title of the game is Ace Attorney (Gyakuten Saiban - Yomigaeru gyakuten - 逆 転 裁判 蘇 る 逆 転).
Murder suspicion
It starts with this one. You play Phoenix Wright, who runs a law firm with his partner Mia. The first case is, so to speak, to "warm up" before your partner is murdered in the second case. Mia's sister Maya is suspected of murder. You can first get her out of the mess before she is at your side with advice and action, together with the spirit of the deceased. Your opponent is Miles Edgeworth, the prosecutor.
The lawyer has the floor
In this game, your logical thinking skills are immensely challenged. Is the witness speaking the truth? What's the catch with the testimony? Does he get caught up in lies? What does the evidence say? That's what this game is all about. You defend your client in court against the prosecutor's charges. For this you have to do investigations à la Detekiv Conan.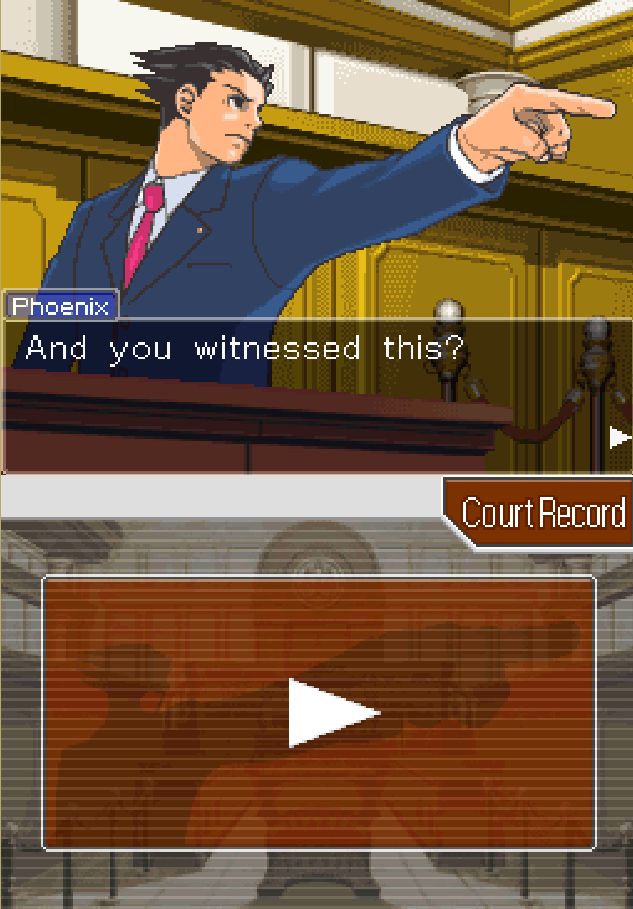 Crime scene, clues and evidence
So that you can adequately represent your client, you investigate the crime scene. What you find ends up in your evidence inventory. Every item and point can be important, because in court all that counts is hard facts and evidence.

Truth or lie?
The testimony is about finding every mistake in the testimony. Is the witness speaking the truth? If not, where is he lying? Can you prove he's lying And if so, with what? If you try to score with the wrong evidence, you will lose the judge's trust. So turn each word around three times! You can ask, object, or provide evidence to the testimony.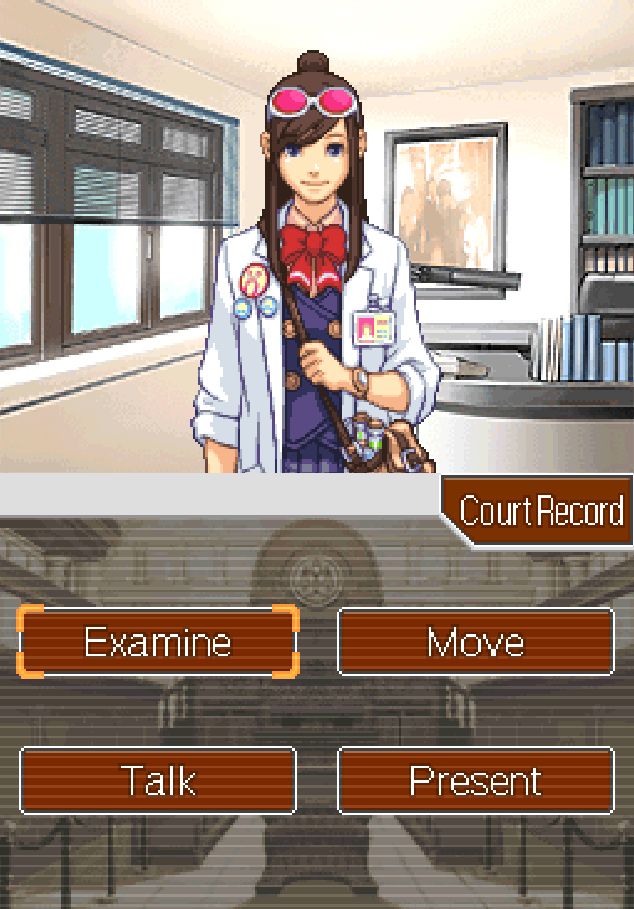 Conclusion
This game makes dry law topics interesting. There has seldom been such an exciting DS game. It's fun to investigate the different crime scenes, investigate clues and button up the witnesses one by one to take apart their alibis. Edgeworth is a worthy opponent. The ability to think logically is required beyond measure. The only downside: the game is only available in English. If that doesn't shy away from you, you should definitely take a look.
Poetry inspired by Phoenix Wright
The judge
The witness
Prosecutor
Other Articles on Games and Poetry:
The Dark Eye: Blackguards 2 - Dive into a dark world
Originally posted on 2018-02-26 01:16:00.