Daedalic Entertainment publish Partisans 1941 by Alter Games. The events take place against a historical background. In modern times 41 the German invasion of the Soviet Union took place and armed resistance formed among the civilian population. The game focuses on the atrocities committed by the Nazis against the Russian civilian population. The fight goes against the German Wehrmacht soldiers. The developers omitted the representation of the swastika and replaced it with adequate symbols.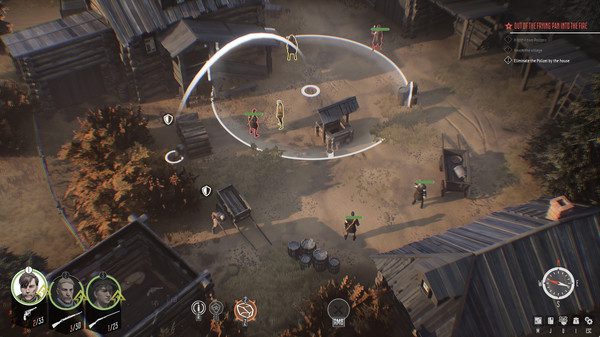 Commander Sorin manages to avoid his execution. He becomes the leader of a group of Soviet partisans. With them space for sabotage missions on the enemy. Each figure in your squad has a talent structure with unique abilities that you can expand. Commander Sorin, for example, fights with the throwing knife. Sanjok can run through the enemy as a camouflaged civilian and represents the perfect reconnaissance unit. You put together your troops for the individual missions yourself. However, you cannot take more than three. Sometimes you can get more help along the way.
The assignment areas are relatively open and you have different solutions to complete your assignments. There are more frequent firefights with enemy soldiers. From the camouflage you make walkways and check the cone of vision of the enemy units. You have to strategically position your units for your missions. Different weapons have a different range. Ammunition is not available in abundance and should be used sparingly.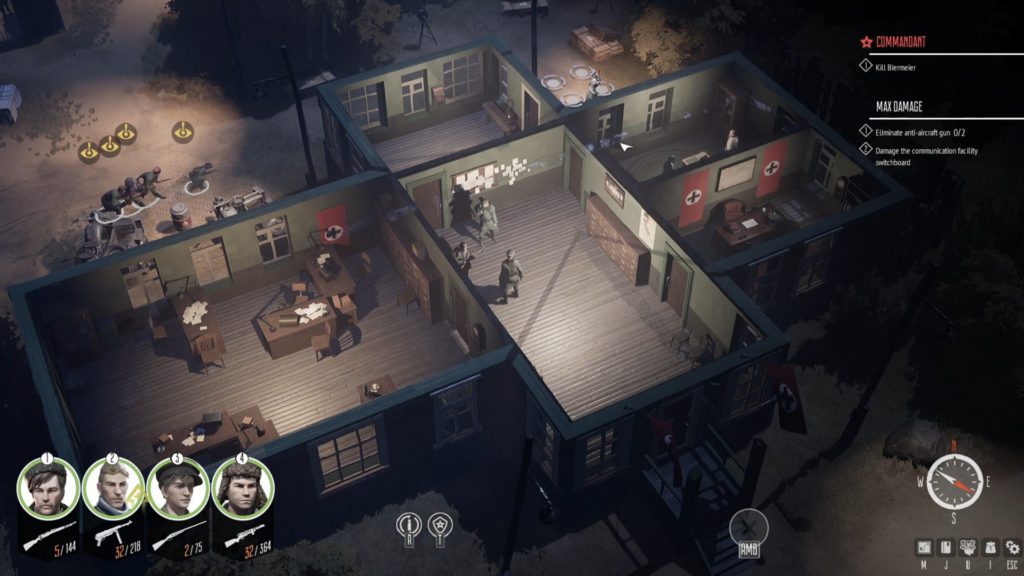 If you fail a mission, you can reload the level. If the events get hectic, there is a show-down mode. In this you can give orders to your units in parallel. These are then carried out at the same time. Sometimes timing also plays a role in completing the missions. Between the missions you stay in the camp, which is hidden in the forest. There you optimize your weapons and manufacture the ammunition you need. In the workshop it is later allowed to build first aid kits or explosive devices. But you also have to keep an eye on food portions and troop morale.
The graphics in the game could be a little more detailed. The tendons aren't very varied and the campaign spans around 30 hours of gameplay. The forests and villages look quite similar. The story is told in the form of text boxes, but there are voice actors in Russian or English.
Summary
Partisans 1941 is a tactical game for everyone who likes games like Commandos. The real-time strategy game is perhaps a little immature in some places, but offers a lot of playful freedom and various possible solutions for the missions. The strategy section is also well done. That's why there is definitely a recommended game for this game.