Mushroom Wars 2 sends the mushroom peoples into battle. Mushrooms of all kinds fight each other and you guide them.
mushrooms in battle
Zillion Whales is the developer behind the game. You lead one of the mushroom tribes and fight your way through different levels of difficulty. Because it consists of capturing the buildings of the opposing mushroom population.
The story battles
Around 100 story battles are waiting for you in this game. Only the game offers an interesting concept. Smaller fights can turn into big, long-lasting battles. The game is suitable for the smartphone and was also released for the console market.
The controls of Mushroom Wars 2
On the PC or smartphone, control by mouse or many can be implemented very well. On the Playstation this becomes more problematic. Here you have to be able to remember the corresponding keys and their functions. You use the stick to control and direct your troops. Then there are the function keys, with which you decide how many mushrooms you want to send in the fight. In addition, the directional pad activates special attacks. Houses can also be expanded with the right button. The game itself remembers where you last sent your troops. This can be extremely useful.
The music
The music accompanies the events appropriately. The mushrooms also make their own noises. The graphics themselves represent the war quite colorful and bloodless. This makes the game also appealing to a younger audience.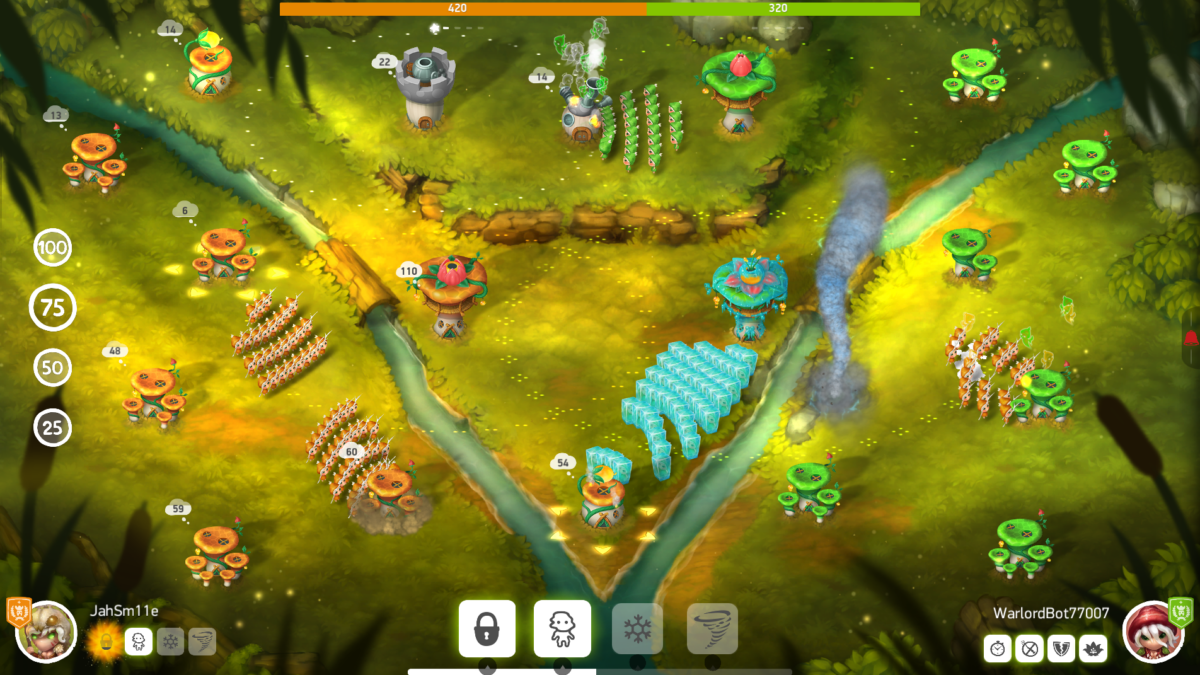 Conclusion on Mushroom Wars 2
Mushroom Wars 2 is an entertaining game. You send the mushrooms against other mushroom tribes and fight hundreds of battles. The battles themselves are very similar to each other. The GMP itself is not particularly motivating. The strategy game is a little à la Tower Defense. Sunday and graphics fit and make the game entertaining. All in all, it still gets a little monotonous at times. It doesn't quite manage to maintain the long-term motivation in the long run. The game is recommended for strategy fans, but don't expect much. It makes sense to play the game every now and then when you feel like it.
Here you come to Article about the developer Zillion Whales
Continue to Mushroom Wars website