Love Story is a Japanese exclusive interactive adventure video game. It was developed by General Entertainment while Enix was publishing it. It was the first Enix game for the PS2.
A love story
You take on the role of a young man who dies in a motorcycle accident. Ai, the angel of love, sends him back to earth as a spirit. He can be brought back to life if he wins the love of a girl named Rina within six days.
Interactive film
A love display is displayed at the bottom left of the game interface. Love Story was constructed as an interactive film. The story is told using full motion videos. In the meantime, there are opportunities for you to carry out various actions. Depending on what you're doing, the story goes and. the scenes in a different direction. By shooting arrows at Lina, you have the opportunity to read text dialogues between sequences. There are also small mini-games. Depending on how successfully you complete this, the love counter will rise or fall. It must increase to 100% by the end of the sixth day.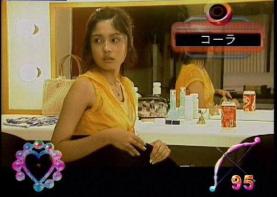 Love Story graphics and sound
Konatsu Yuzunogi composed the music for it. There are two song songs included. "Hello Again" and "Old Friend" are sung by Aya Hirayama. The lyrics are from Haru Yuki. The quality of the graphics varies. Graphically, the video files look very artificial and the mini-games are poorly represented.
Conclusion on Love Story
this game is something very special, but it has also been very successful on the Japanese market. Japanese actresses and models were recruited to cast the characters. The game itself is rather weak. One problem with this is that a command of the Japanese language is required to be able to play this game at all. It is rather not recommended as long as you do not speak Japanese.
Here you come to the article about general entertainment
More info about the news too You can find Love Story on IGN