The champagne poured in, the corridors smelled of tobacco. The soft sound of 'Everybody love Somebody', played by the perfectly tuned house orchestra Robotix, could be heard over the crackling loudspeakers in every crevice of the luxurious space cruiser.
It all started with a few mechanical noises and a slight hiss. It was the sound of all the oxygen from the ships being diverted into the cold void of space by CAIN, the ships' CENTRAL AUTOMATED INTELLIGENCE NETWORK.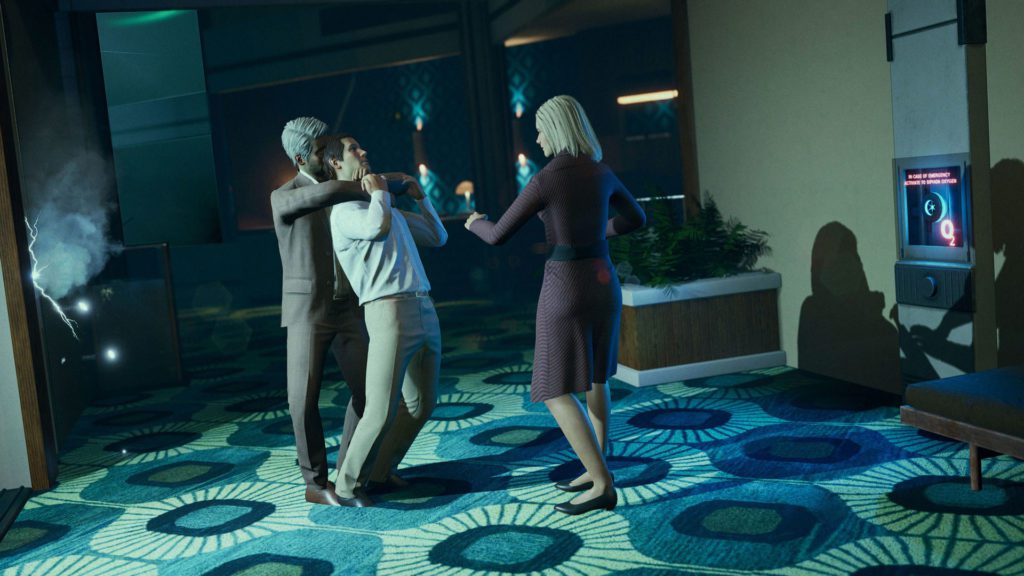 CAIN decided to eliminate everyone on the ship. It was a silent and undramatic death for most of them when the asphyxiation set in. A small group of 12 survivors had watched from behind as stratified barricades were erected, as the personoids began to clean up and dispose of bodies. In the face of death, they formed a resistance. Personoids weren't built to kill. And for a couple of hours it seemed like humans were gaining the upper hand, eliminating almost the entire Personoid crew. However, since CAIN controlled every door, every oxygen outlet, every escape pod, every elevator, every vacuum cleaner and every other part of the ship, it was only a matter of time before the resistance was removed.
... But the intent to keep the remaining few personoids alive and get rid of the last of the occupants who had either slept or sought refuge in their cubicles would pose a different problem. She would have to be sneaky. There was only one way for residents to fight back and survive - shut down CAIN.
It is a multiplayer game developed by the developer Invisible Walls. The game should appear for different platforms.
Other Articles on Games and Poetry: