A game that alludes to the language comprehension? Eloquence is a very special game in this regard.

eloquence
Eloquence is a point and click language puzzle game. You learn to understand and express yourself in sign language. The easiest way to find out what individual phrasings and phrases mean is to repeat them and see how each character reacts to them.
Eloquence is based on the concept of solving individual puzzles by collecting wordings and joining them step by step to the event. Three sign languages ​​​​were created for the game began with the idea of ​​an emoji language, in which individual emojis replace sentences. The concept evolved into the 3 symbol languages, each of which uses different aspects of linguistics used in natural languages ​​​​throughout the world.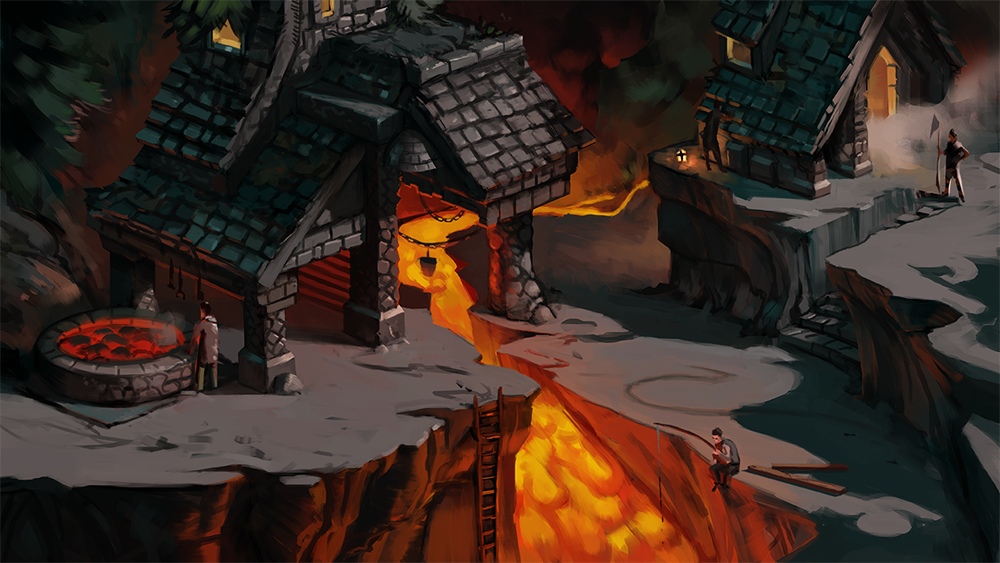 Eloquence puts you in the middle of a foreign country where everyone speaks a language you do not understand. In these situations, the 1st instinct is to repeat what the local population says. So you get a little bit more about how the language works. This can continue to develop, if you can formulate your own sentences. At the end of the game, you master the foreign symbolic language.
Conclusion
The concept of Eloquence is very interesting and shows how language is used and can be learned. I can highly recommend the game, but you need a little patience until you have a look at the sign language.