In Elemental: War of Magic you start with your hero who arrives on a stranded ship. He was betrayed and he is now on a strange coast. The goal is to get back to your home country. Unfortunately, not everyone the hero encounters is friendly. Foreign peoples live there and he has to win their trust.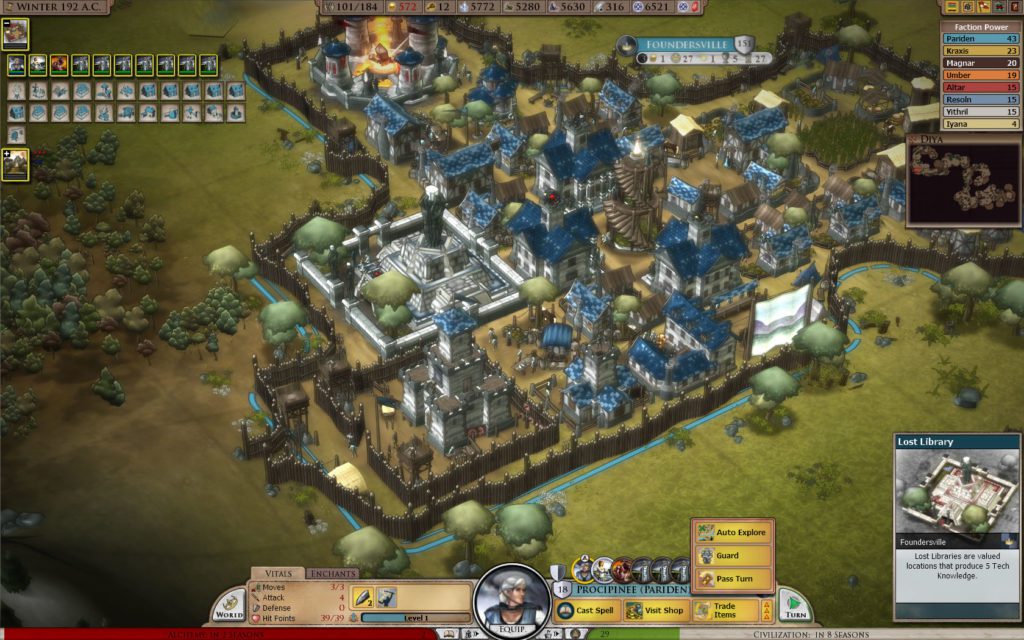 The campaign starts with the first settlement. The more you build the place, the greater your influence becomes. The resources you need are food, building materials, ore and gold. The people you meet teach you the basics. You can only research outside of the campaign. Unfortunately, your heroes seem a bit colorless, which is why you don't make friends with them.
Elemental's free mode is the game's forte. Elemental presents randomly generated worlds, which increases replayability. Size, artifacts, and residents are always different. You can even create your own people. You also choose your enemies. You research new knowledge, fight challenging monsters and bandits. For some quests the hero is still a bit weak.
You will research new knowledge in the areas of civilization, adventure, magic, diplomacy and the military. If you meet a teacher you can start building your new building straight away. You can also research sorcery. You choose the sayings from the hero's spell book.
The fights could have been better worked out. They appear colorless and take place in hex fields. Elemental cannot score with diplomacy either.
Summary
Elemental: War of Magic could have been more, especially since it's from Stardock. The game has some issues that it shouldn't have been, most notably bugs & performance issues. Overall, the game is unfortunately no more than average. There is a lack of opportunities in research, in the fighting and the behavior of the neighbors cannot always be understood. Then you'd better invest time in games like Galactic Civilization, it's more worthwhile.
Other Articles on Games and Poetry:
The Dark Eye: Blackguards 2 - Dive into a dark world
Chaos on Deponia: Unleash the Chaos: Experience the most explosive journey of your life in the 2nd part of the Deponia series
Goodbye Deponia - Explosive finale: Goodbye Deponia unleashes breathtaking puzzle action in the 3rd part of the Deponia series!
The Witcher 3 - Wild Hunt - Immerse yourself in a world of magic and darkness
Blacksad - Under the Skin - Plunge into a gripping noir adventure