Die for Valhalla takes you as a Viking against some fiends. But you are actually a Valkyrie controlling the Vikings. Strange things are happening as you have to close various dimension gates that have opened in the land.
The for Valhalla!
The levels are presented in different sections, it is always your job to defeat your opponents. As the Valkyrie you take over deceased Vikings and do different attacks depending on how you take over. The fighters work with sword and shield, berserkers use 2 axes or hunters fight with bows, arrows and traps. A few combos are also available to you in combat. It should be noted that some characters are explicitly geared towards multiplayer and have support skills rather than really good combat skills. It should be noted that this game is designed for multiplayer.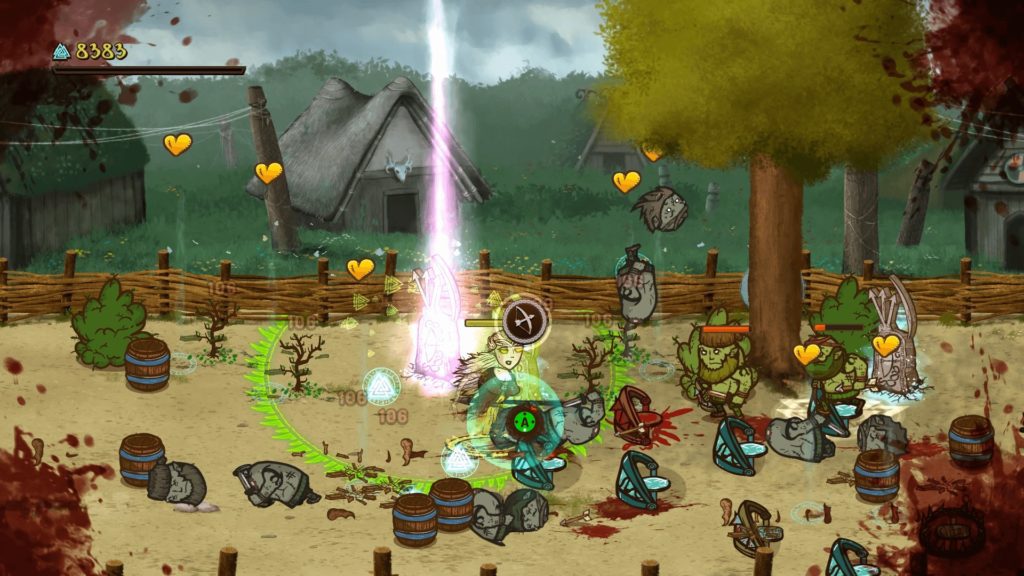 The skill system is designed in an interesting way and the Valkyrie can expand the skill repertoire. As a Valkyrie, for example, you can give your Vikings more armor ability or increase damage. In every round you have the opportunity to distribute living points, which you have to use carefully. This allows bonuses to be unlocked that can also be used to improve skills. Defense, attack, life and other status values ​​are unlocked and improved. The opponents are varied, just like the surroundings. The bosses could have been more innovative.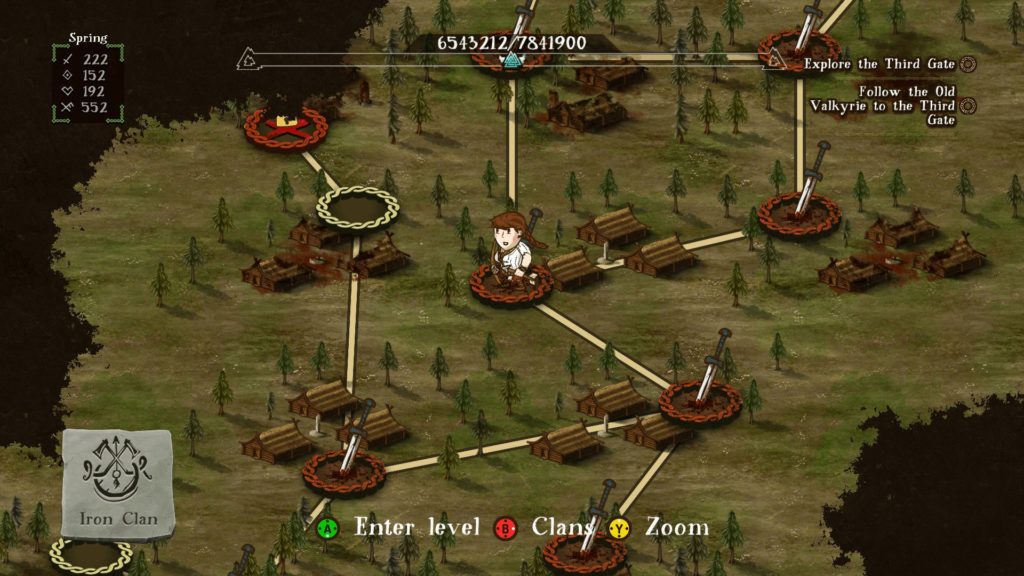 You will spend around 10 hours in the Singeplayer campaign. For the right cards, the rogue-like mode is ideal. A character who dies here dies permanently. The level of difficulty is immense here. The character and opponent design takes a bit of getting used to, but is made innovative. The soundtrack fits and accompanies the game with beautiful epic music.
Summary
The gameplay in Die for Valhalla is relatively monotonous in the single player. Overall, despite this monotony, the game creates motivation to play through. Especially the multiplayer mode offers a lot of possibilities and a lot of entertainment. Die for Valhalla brings a few hours of fun with it. For friends of couch co-op, take a look at this game. Due to the representation of violence, the game is not suitable for younger players.
Here it goes to The for Valhalla at Humble Bundle (Advertising)