Take command of a Fletcher-class destroyer and lead your escort party against German U-boats in the Battle of the Atlantic!
Destroyer - A submarine thriller
Destroyer: The U-Boat Hunter is an interactive war thriller that seamlessly blends realistic WWII anti-submarine simulation with intense tactical gameplay.
The destroyer
In Destroyer you are on the road as a submarine hunter and try to track down and destroy submarines. The game is a simulation about U-Book warfare in World War II. The game is very detailed. Your destroyer is of the Fletcher class. In the Atlantic you search and destroy Nazi submarines.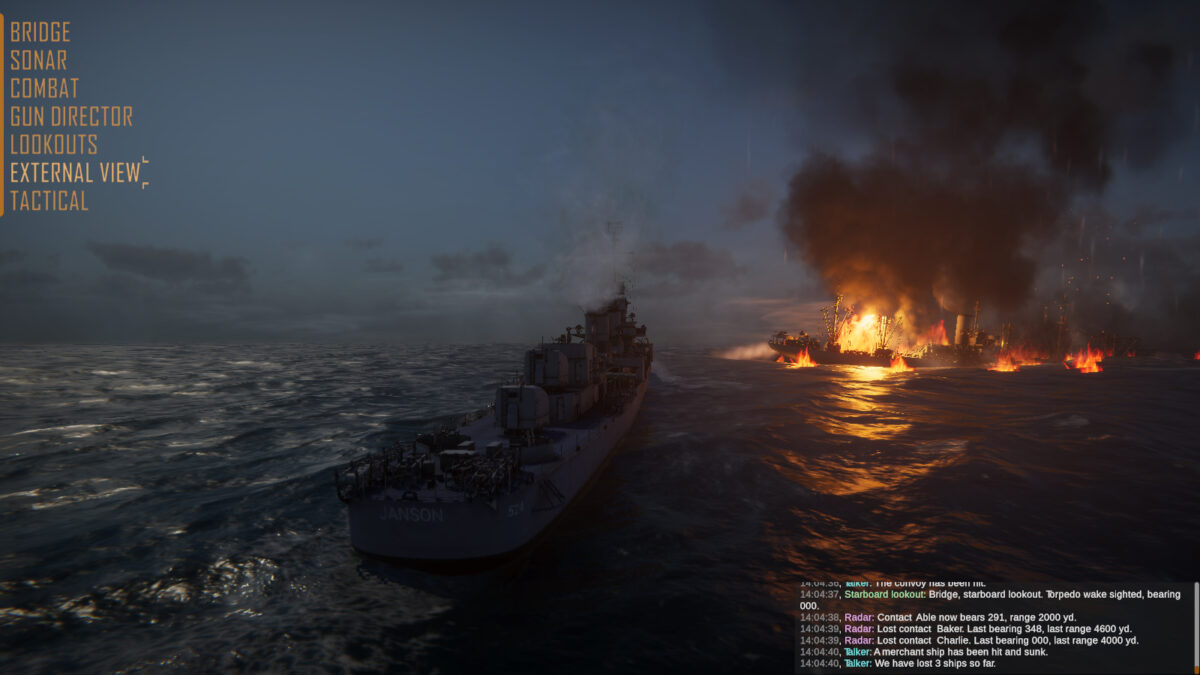 Tactical decisions
You make tactical decisions and protect your own ships from the submarines. With your gear, you track contacts and plan your attack tactics. In real naval battles you can design your own plots and events. Outside of the battle, you also make important decisions.
Iron Wolf Studio SA developed the game. Daedalic Entertainment is responsible for the publishing.
Continue to Destroyer Steam page