DarKnot is a third-person non-linear psychological horror gaming experience from DarKnot Team, a new indie game studio focused on high levels of detail and immersion. The world of DarKnot is dark and terrifying. You have been abandoned, left alone and must face death in this endless maze.
The challenge in DarKnot
Challenge yourself, but try not to succumb to madness! The game puts you in a maze of streets of a huge city. They appear deceptively calm at first, but the truth is much darker, they quickly become dangerous and deadly. You have no memory of this world, or even of yourself. Wo bist du? Wer bist du? Will you become part of DarKnot, fight back or find your own way? How far will you go to save yourself and your teammates? Explore the vast world of DarKnot to your heart's content and experience true survival.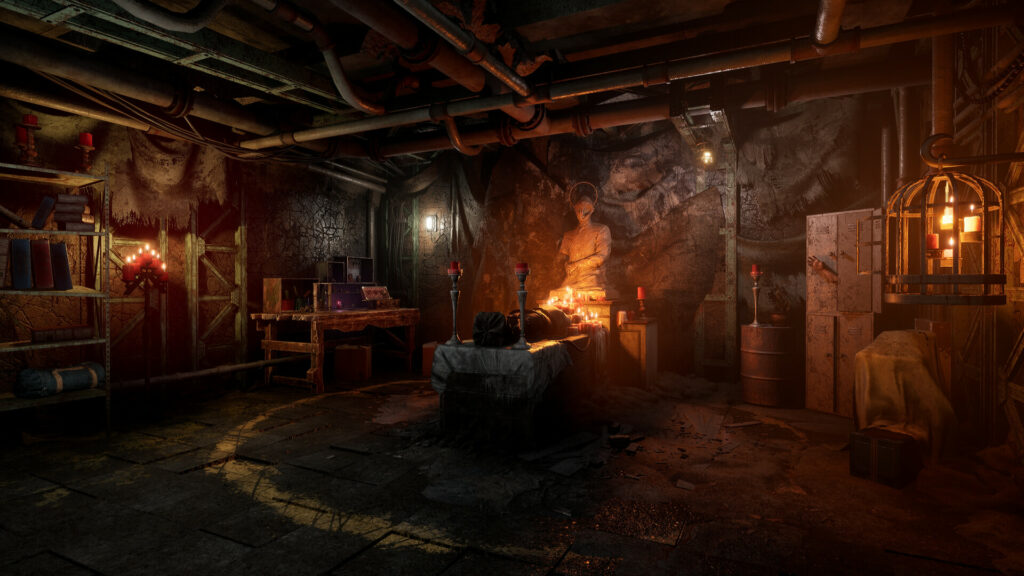 your opponents
How do you deal with your opponents? What's your choice? Plan your own strategies accordingly. You can return to DarKnot on another playthrough, and your fate will be different each time. You can play the game however you want according to your "modus vivendi", so to speak: As a warrior if you like to fight. Collect weapons and set out to destroy your enemies. As an explorer, search for hidden objects, avoid combat, and meticulously explore the dark places and lore of DarKnot. As a survivor, gather resources, craft items, and choose your battles wisely. Crafted weapons and explosives help defeat enemies but are costly. Or as a fugitive, scared and paranoid, avoid the monsters and cover your tracks. Using tarot cards will help you go unnoticed, but it will cost you your health and sanity. who will you become
Features
The developers use an immersive simulation and design the backstory so that you can craft your story for a new experience every time you play the game. Survival will not be easy. Each death affects the plot of your story and changes the way you continue your game.
The game is entertaining and frustrating at the same time. Each death resets the entire experience.