Ready for the adrenaline rush of your life? Counter Strike: Global Offensive offers you a unique gaming experience that immerses you in the world of tactical shooting. Take control of your weapons, form a team with other players and fight your way through a variety of exciting challenges. Every shot counts, so get ready to show off your skills and fight your way to the top of the leaderboard. Are you ready for the ultimate shooter experience?
Table of Contents
You learn from your failures: Counter-Strike: Global Offensive
Counter-Strike: Global Offensive, or CS:GO for short, is known for forcing players to learn from their failures. The permanent death in the game ensures that every shot counts and missteps are severely punished. But that's exactly what makes the game so unique and fascinating. This game is about learning from your mistakes and getting better and better.
terrorists and anti-terrorists
Counter-Strike: Global Offensive takes place in a world where terrorists and counter-terrorists fight each other. The terrorists have various objectives including planting bombs in strategic locations or kidnapping hostages while the counter-terrorists try to thwart these objectives and stop the terrorists.
tactics and action
Nevertheless, the gameplay and the competition are in the foreground, while the background story only serves as a framework. So Counter-Strike: Global Offensive is primarily a multiplayer shooter that focuses on tactical gameplay and fast-paced action rather than telling a deep story.
Growth in the game: newcomers and veterans
Whether you're a newbie or after a long hiatus, growth is an important factor in CS:GO. The game is a hard-hitting, skill-based first-person shooter that makes you think differently than other modern shooters. As a Call of Duty player, you need to change your playstyle to be successful here. But it's worth the effort, as the game offers unparalleled experiences and endless opportunities to improve.
Game modes: Tried and tested and new challenges
CS:GO is always trying to evolve. While it does little to go beyond what it has always done best, there are changes and new challenges. The game mods old maps to keep veterans busy and, for the first time in nearly 15 years, officially introduces new modes that encourage different playstyles.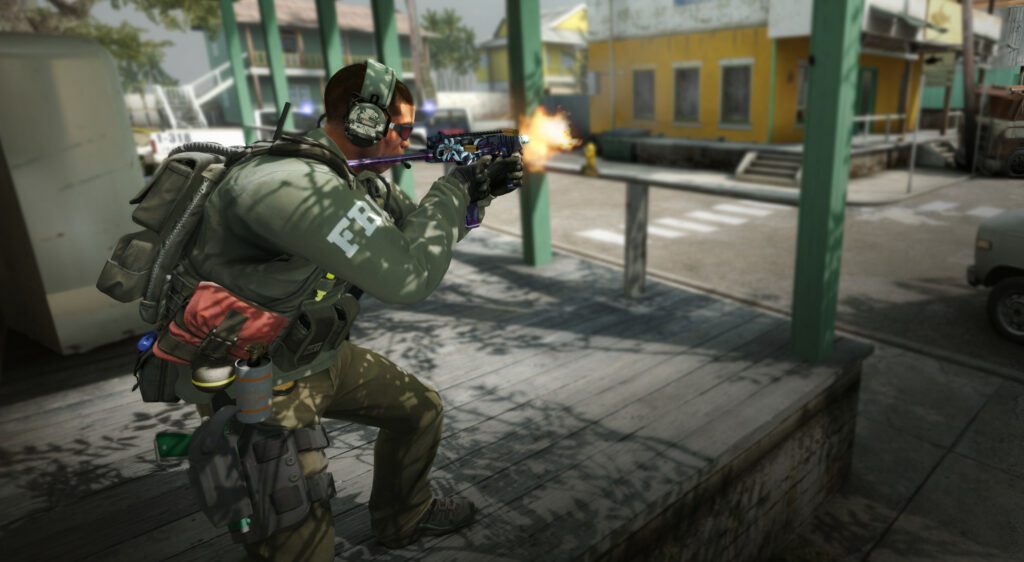 The game principle: tactics, teamwork and weapons
CS:GO is about tactics, teamwork and deadly weapons. The game is a small team based first person shooter with permanent death. The goal is either to place and protect a bomb as a terrorist or to defuse it as an anti-terrorist. This requires skill and caution, because every hit can be deadly. Between rounds there is an opportunity to spend the money you earn on better equipment and weapons, giving yourself an advantage for the next round.
Timeless Fascination: The Counter-Strike Formula
While some parts of the Counter-Strike formula are now obsolete, the heart and soul of CS:GO remains timeless. Teams are small, weapons are deadly, and rounds are short. The game is addicting to rounds and rounds as there is a constant desire to be better than last time, get a satisfying kill, or win in a new way.
Experience the feeling of killing in Counter-Strike: Global Offensive
Counter-Strike: Global Offensive, or CS:GO for short, isn't just about killing enemies, it's also about being able to play smarter and more tactically than your opponent. Unlike other shooters, there's little room for character modification or spontaneous advantage. It comes down to making the most of limited resources and showing patience and tactics.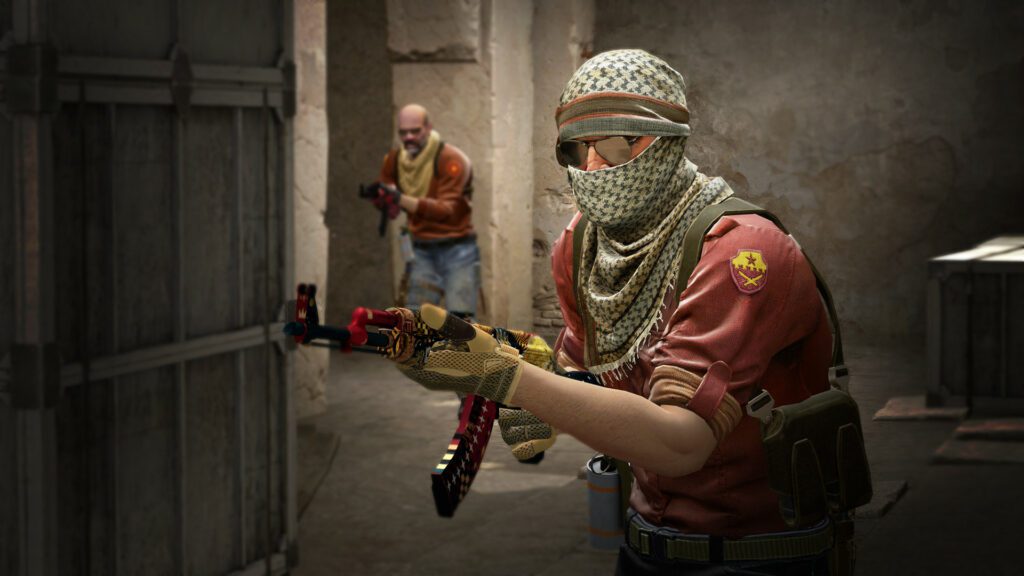 Killing in CS:GO: A strong sense of satisfaction
Killing in CS:GO is a special feeling of satisfaction. It's not a nice feeling to hit someone dead because you know they're not coming back. It's also gratifying to know that you used his limited resources to play smarter than his victim. But caution is advised, because if you don't keep an eye on the corners or don't play tactically, you will quickly be overrun by a skilled opponent.
The legacy of Counter-Strike: Global Offensive
CS:GO is so committed to the aging ideals of Counter-Strike, despite shifting markets and trends, that it is forcing itself to succeed by force. The game hasn't changed much, but that's what makes it so special. CS:GO is a competitive shooter that focuses on the essentials and focuses on tactics and team play. It's a game that gives you the opportunity to show your skills and develop yourself.
CS:GO - tradition and innovation in one game
CS:GO stays true to the old Counter-Strike ideals, but the game does enough to push the boundaries of tradition and challenge players. It's about the look of the classic competitive shooter modernized while maintaining basic form and function. CS:GO is a game that combines tradition and innovation in one and provides an incomparable gaming experience.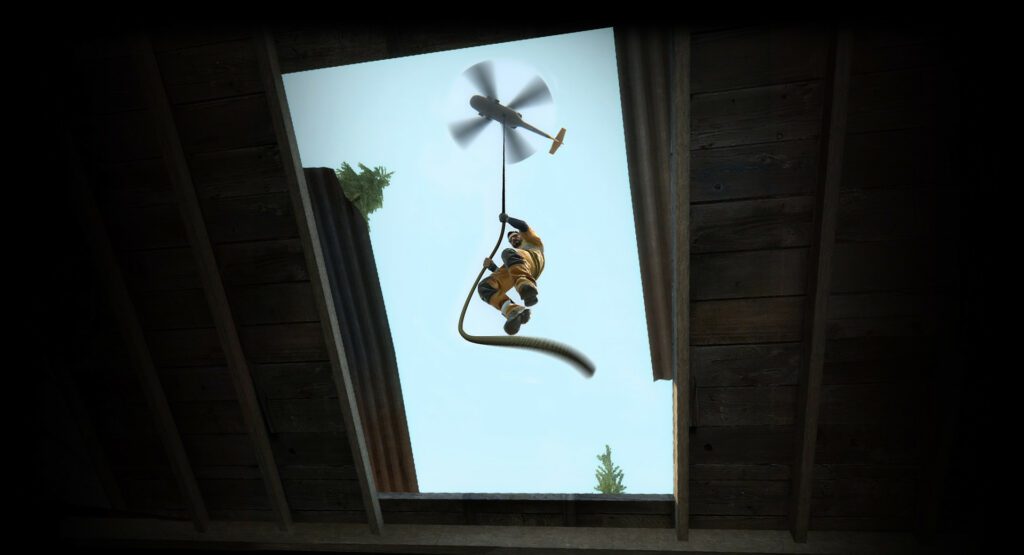 Counter-Strike: Global Offensive - Experience combat with fire and tactics
Fire is one of the most interesting new combat variables in Counter-Strike: Global Offensive. Molotov cocktails and incendiary grenades can either roast groups of men or force them in a different direction. Flames are also a useful diversion or deterrent tactic. They're especially useful in demolition matches, where combat focuses on a single bomb site. The new and modified maps in this mode aren't as big as the classic Counter-Strike arenas, but their thoughtful design is as complex as ever.
Demolition and Arms Race: New challenges for experienced players
Demolition Mode is about defending or capturing the only bomb site. Unlike Defusal mode, you cannot buy between rounds. Instead, the mode takes cues from the other new mode, Arms Race, where each kill instantly unlocks another weapon. The better you do, the more you'll have to change your playstyle, and since Demolition is so fast, you'll need to be quick on your feet. Arms Race, on the other hand, is respawnable and is the most chaotic and carefree mode in Global Offensive, where players throw caution to the wind in order to climb the kill ladder as quickly as possible.
The best way to experience Counter-Strike: Global Offensive
If you have the opportunity to play the Global Offensive PC version, it is undoubtedly the best way to experience the game. Mods, mouse and keyboard, and the usual PC-exclusive options are better than ports. Also, Valve is much better than consoles in terms of long-term PC support. If you prefer to play on consoles, there are differences between the versions. The PlayStation 3 version supports a mouse and keyboard, which gives it a distinct advantage over the Xbox 360 version. On both platforms, however, the new radial UI is just as sleek as it is on PC.
No traditional characters
Counter-Strike: Global Offensive does not have traditional characters that play a role in single player or in a story. The game instead focuses on multiplayer where players compete as either terrorists or counter-terrorists.
Customizable skins and outfits
However, each player has the ability to create and customize their own character by unlocking different skins and outfits for their weapons and player character. These skins do not affect game mechanics and only provide cosmetic changes.
Personalized names and avatars
Players can also choose their own names and avatars to further personalize their gaming experience. Some players also choose specific weapons or gear as part of their game identity.
Created Characters
Overall, there are no fixed characters in Counter-Strike: Global Offensive, but each player can create their own character through cosmetic adjustments and game decisions. The game places an emphasis on gameplay and the tactical decisions players must make throughout the game rather than deep character development or a complex story.
The gameplay
Counter-Strike: Global Offensive gameplay is unique and requires a high level of skill, strategy and teamwork. Here are some important aspects of gameplay that you should know:
Goal of the game
The goal of the game varies depending on the game mode. In the classic Defusal mode, the Counter-Terrorist Team (CT) must prevent the Terrorists (T) from planting and detonating a bomb at a given location. The terrorists must successfully place the bomb or eliminate all CTs to win. In Hostage Rescue mode, the CTs must rescue hostages captured by the terrorists while the terrorists try to hold the hostages or eliminate all CTs.
weapons and equipment
In Global Offensive, you have access to a variety of weapons and gear, including pistols, rifles, machine guns, grenades, and tactical gear like body armor, helmets, and night vision goggles. Each weapon has its own strengths and weaknesses and requires different skills to use effectively.
teamwork and tactics
Counter-Strike: Global Offensive is a team-based shooter that requires good communication and cooperation between players. Each team member has a specific role in the game, and it's important that everyone completes their tasks and follows the team's strategy. Creating traps, covering entrances and exchanging information are important elements of the game.
game modes
Global Offensive offers different game modes including Classic Mode, Demolition, Arms Race, Casual and Competitive. Competitive mode is the most serious mode and requires a high level of skill and teamwork. In this mode there is a leaderboard and you have to play against players of your own level in order to rank up.
Counter Strike: Global Offensive graphics
At first glance, Counter-Strike: Global Offensive's graphics may not look as impressive as those of other modern shooters, but they do the job. It's all about keeping the game fluid and responsive without being distracted by elaborate visual effects.
Minimalist design
The minimalist design of the game environment is an important part of the game and allows you to focus on what matters most: the gunfights and team communication. That doesn't mean the environment is completely empty, but there's not much to distract from what's really important.
character models and weapons
The character models and weapons in Global Offensive are more detailed than in previous Counter-Strike versions, but are still kept relatively simple. Each character has a clear silhouette that makes it easier to spot them in the area. The weapons also have a clear shape and color, so you can quickly see which weapon you or your opponents are using.
Textures
The textures are kept smooth and simple, which allows the game to load quickly and run on older or less powerful computers. This is especially important for a multiplayer game where all players should play at the same level.
graphics options
If you play on a powerful PC, you have the opportunity to increase the graphics settings and make the game environment even more detailed. There are options for higher resolutions, texture detail, and shadows that can make the game look even better.
Minimalistic and functional
Overall, Counter-Strike: Global Offensive's graphics are minimalistic but functional. It allows the game to run fast and fluidly, which is crucial in a game where quick reactions are important. If you have a powerful computer, you can increase the graphics settings to make the game look even better.
The sound and music of Counter-Strike: Global Offensive
As a shooter game, Counter-Strike: Global Offensive puts a lot of emphasis on the sounds of the guns, the sounds of footsteps, the sound of grenades bouncing, and more. All these sounds are important to get information about the environment and the position of the opponents. The developers have put a lot of effort into making the sound as realistic as possible, so you always know where your enemies are and where they are going.
gun sounds
The weapon sounds in Global Offensive are very detailed and dependent on the type of weapon you are using. The crackle of a sniper rifle in the distance lets you know you're in danger, while the loud rumble of a nearby machine gun means the fight is close at hand. Removing the silencer on your gun can also affect the sound of your gun, so you need to be alert when you're around enemies.
steps and movement
The footsteps and movement sounds are also very important as they indicate where your opponents are on the map. The game also has a special sound effect for the sound of footsteps on different surfaces, which allows you to know exactly where your opponents are. The developers have also improved the sound of the grenades to show how far away they are from you when they explode.
Music
Music in Counter-Strike: Global Offensive is an important part of the game and adds to the atmosphere. The main menu has an intense and exciting background music that gets you in the mood for the game. There is no music during gameplay, which helps you focus on the environment and your opponents.
The radio system
The game also has a built-in radio system that allows you to send special voice commands to your team. These voice commands are spoken by different characters and can help you communicate with your team quickly and easily. For example, you can tell your team to move in a certain direction or that an enemy is in sight.
Immersion
The sound effects and music in Counter-Strike: Global Offensive are very well designed and add to the immersion in the game. The developers have put a lot of effort to make the sound as realistic as possible to give you a more immersive gaming experience. Although there is no music during the game, the background music in the main menu is very exciting and motivating.
Weapons in Counter Strike: Global Offensive
Counter-Strike: Global Offensive features a variety of weapons available to players. Each weapon has its own unique characteristics, advantages and disadvantages and it is important for players to have a good knowledge of the different weapons in order to be successful in the game. Here are some of the most important weapons in Counter-Strike: Global Offensive:
Pistols: Pistols are smaller, lighter weapons that are good for quick shots at short to medium ranges. They are also useful when fighting in tight quarters as they can be drawn and fired quickly. Examples of pistols are the Glock-18, the Desert Eagle and the USP-S.
Machine Guns: Machine guns are larger, heavier weapons suited to sustained firefights at medium to long ranges. They usually have a larger magazine and can fire continuously without having to reload. Examples of machine guns are the AK-47, the M4A4, and the AUG.
Sniper Rifles: Sniper rifles are powerful weapons designed for long-range precision shooting. They usually have a small magazine and require some skill and patience to use effectively. Examples of sniper rifles are the AWP, the Scout, and the G3SG1.
Shotguns: Shotguns are weapons that fire multiple projectiles at once, making them a good choice for close-range combat. They usually have a small magazine and need to be reloaded after each shot. Examples of shotguns are the MAG-7, the Nova, and the Sawed-Off.
Grenades: Grenades are not weapons in the traditional sense, but they are an important tactical option in Counter-Strike: Global Offensive. There are three types of grenades: smoke grenades, flash grenades, and explosive grenades. Smoke grenades can be used to block line of sight, flashbang grenades can be used to blind enemies and reduce their ability to aim, and explosive grenades can be used to deal damage or force enemies out of cover.
Conclusion: A challenging tactical game for experienced players
Counter-Strike: Global Offensive stays true to the roots of the series while offering new challenges for experienced players. It's a challenging, skill-based multiplayer game that relies on tactics and team play. If you're not ready to learn how to play differently than you're used to, you should look elsewhere. Otherwise, Global Offensive offers a top-notch gaming experience and will continue the long-running legacy of its predecessors.