Chained Echoes is a story-driven JRPG in which a group of heroes travel across the vast continent of Valandis to end the war between its three kingdoms.
A Journey in Chained Echoes
Over the course of their journey, they will journey through a variety of different landscapes, ranging from wind-beaten plateaus and exotic archipelagos to sunken cities and forgotten dungeons. Grab your sword, channel your magic, or hop in your mech. Chained Echoes is a 16-bit SNES-style RPG set in a fantasy world where dragons are as commonplace as controlled mechanical suits.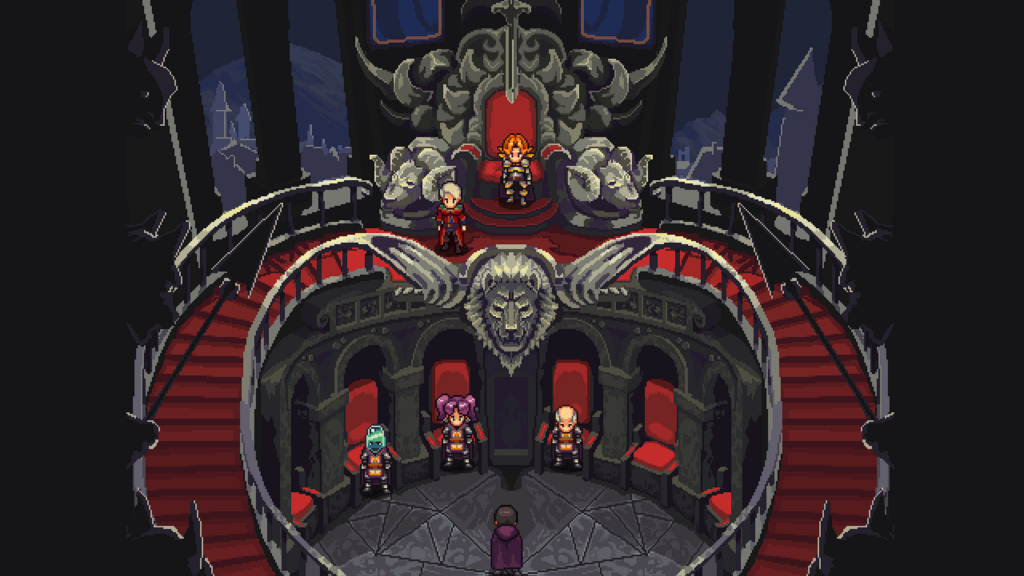 Turn-based battles
Fast-paced and turn-based battles await you. There is ka chance encounter. Battles take place right where you attacked the enemy. Give your character an order and he will execute it immediately. You don't have to be art forever.
your path
which way will you go Valandis has been at war for several generations and is being manipulated by foolish tyrants. Can you put history back in the hands of man? Your decisions will affect the fate of Valandis and its citizens.
escape to heaven
Eshake the sky Sometimes your enemies escape to heaven. What else can you do but climb into your mechs and burn them to ash with your laser beam? You can freely switch between battles on foot or with your mechs.
Behind the waterfall
There is a cave behind the waterfall. Of course there is. And much more! The lands of Chained Echoes are diverse and deeply intertwined. You can travel on foot, at your mech's high speed, or by calling your own airship.
Back to the roots!
Here you will find everything an RPG lover's heart desires. A complex system of equipment and skills, statistics, loot, side quests, big cities, dangerous dungeons and since this is a classic JRPG game, a whole lot of minigames await you.