Ambition: A Minute in Power transports you to the 18th century. It is a visual novel. The game is made by Joy Manufacturing Co. and published by Iceberg Interactive.
In search of the fiancé
As a young woman, you wander through 18th-century Paris and don't find the happiness you hoped for. You have to work everything out yourself and only your maid is left to you. She will guide you through the tutorial. In search of great love and the right clothes to score points in society, Paris roamed. What do you wear? Who do you talk to about which topics? And what influence does what have on the story?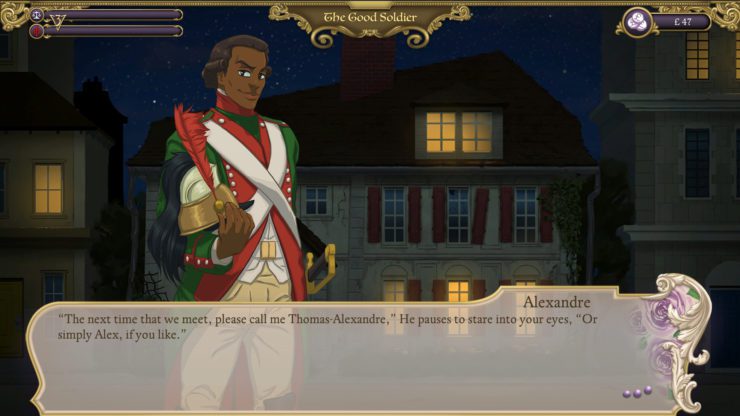 The Story of Ambition
The story unfolds based on your choices, conversation options, and directions you choose. Go in the wrong direction and you'll end up in jail or face death.
The gameplay
The game is actually a dating simulator. That means you trade yourself from dialogue to dialogue. If possible, to different people in the appropriate AGS premises with you. Sometimes you don't manage to address everyone. This is responsible for the first unconscious decisions that you make. This in turn affects the storyline.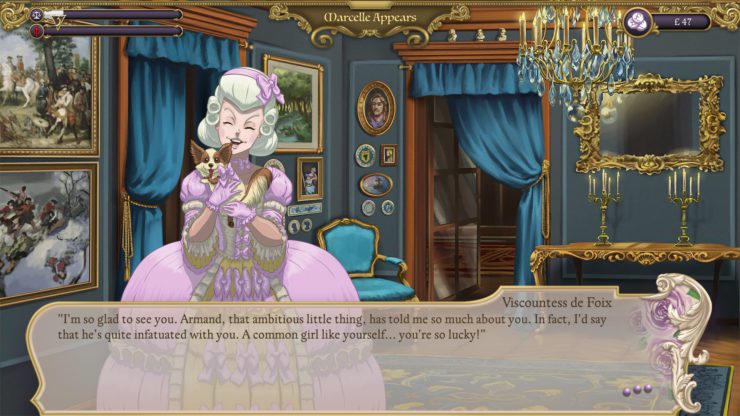 The dialogs
Overall, the story is very interesting. Characters have their own personalities and pasts. We meet priests and soldiers. You can attend balls, buy clothes and increase your stats over time. However, the game focuses primarily on the story. The drawings come across very nicely and so do the different postures and facial expressions. The environment itself brings little variety.
Conclusion on ambition
You are playfully dealing with a visual novel. The plot lacks density, the scenes are relatively monotonous and there is a lack of game options. More choices would have been good for the game. In this sense, the beer can only be recommended with reservations.
Continue to Games overview
Here it goes to Ambition game site