In 1 Million Ton no Barabara, slash your opponents' ships before they give you a hard time. Dodge their attacks and save your principality.
Slash the fleet
Sony's 1 million Ton no Barbara is the inverse of Qix. Rather than building structures to defeat a monster ala Qix, players control a motley squad of heroes to saw through, sever, and break apart monstrous battleships. Since beastly battleships don't die without a fight at the hands of a few ragtag warriors, they retaliate with firepower, turrets, and arachnid-like creatures chasing you. The heroes swipe their saws across the ship's surface to saw the ship apart, and when danger approaches you can crouch in a shielded position to nullify attacks.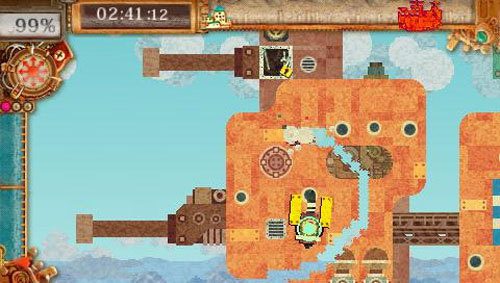 Save your principality
With the destruction of the invading battleship underway, the arachnid-like creatures attempt to stitch the ship back together to prevent the pieces from flying into the sky. When the heroes falter in their devastation, the battleships drop bombs and destroy your little principality. The game's visual style can be described as "quirky" with a touch of "quaint" to be comprehensive.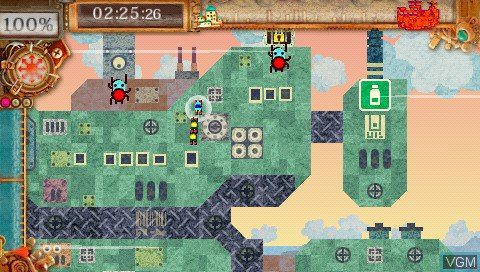 Conclusion on 1 million tons no barabara
1 Million Ton no Barbara definitely looks fun. The graphics are more colorful and appear a bit pixelated. Dodging enemy missiles isn't always easy and it seems like a challenging game. If you lose people, you can also free captured comrades on the ships. This gives you the opportunity to compensate for losses in the game if necessary. Too bad it only came out for the PSP in Japan.